Tt eSPORTS has announced that it has overhauled the design of its BLACK laser gaming mouse and launched the BLACK V2. The mouse has been back to the drawing board and a wide range of improvements implemented; the laser sensor, the surface finish, its grips and buttons and even the software has been improved, says Tt eSPORTS.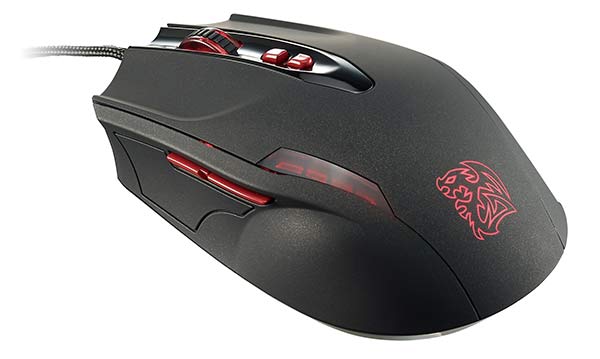 At the core of the upgrade the new BLACK v2 is fitted with an Avago ADNS-9500 laser sensor with up to 5700 DPI. This, says the PC accessories maker, offers "superior tracking over a wide variety of surfaces". Another new feature is an extra thumb button. There are now a total of seven (Omron switched) buttons available to users and they can be configured to fire off 35 programmable macros across five profiles. The sensitivity of the laser sensor can also be stored in the profiles with four programmable DPI levels per profile, adjustable by increments of 100 DPI at a time. As you change profiles the mouse wheel light flashes and a dedicated DPI indicator light (seen clearly in the photo below, as the four transparent red segments) helps you know your current setting.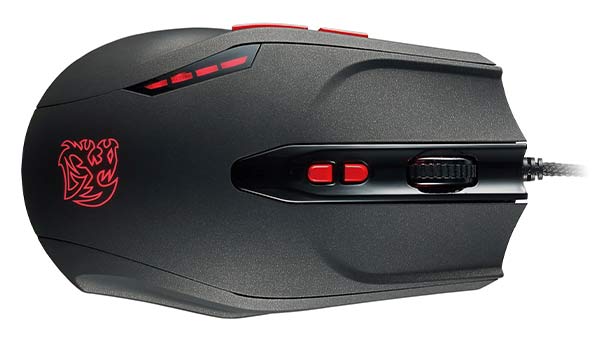 Looking at the physical properties of this essential tactile gaming peripheral Tt eSPORTS has coated the mouse with a new kind of softer matte rubber finish. This feel is complemented by the hexagonal patterned thumb grip to help you keep on top of any palm-sweat-inducing situations. The BLACK v2 keeps the same ergonomic shape and weighting system as its predecessor. The mouse connects to your PC via a 1.8m braided USB cable with a gold-plated connector tip.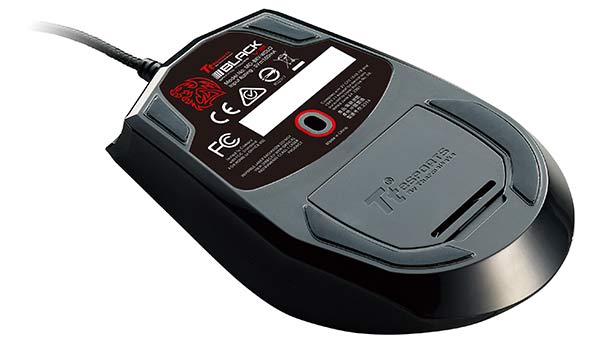 Finally, new software has been produced with a "much improved layout" in the UI. An additional setting has been brought to the software control panel, that of lift-off-distance.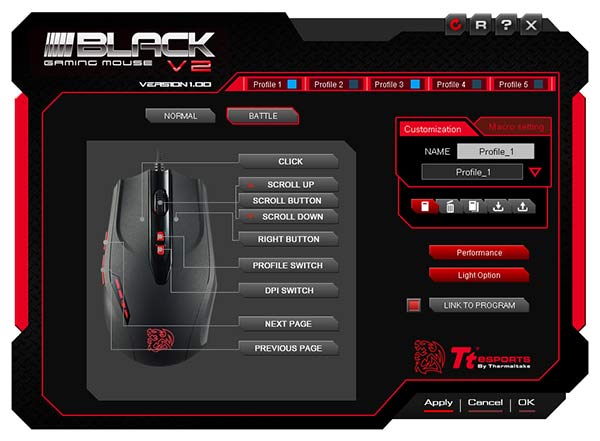 The new BLACK V2 laser gaming mouse isn't available just yet. Tt eSPORTS says that it will be globally launched and made available from mid-January. The MSRP has been set at $49.99.