Dutch PC accessories company Spire has launched a new ergonomic mouse design called the Archer II. From some angles it looks pretty normal but, as you can see in an all around view, the buttons and wheel which are usually on the upper mouse surface have been rotated clockwise about 80 degrees.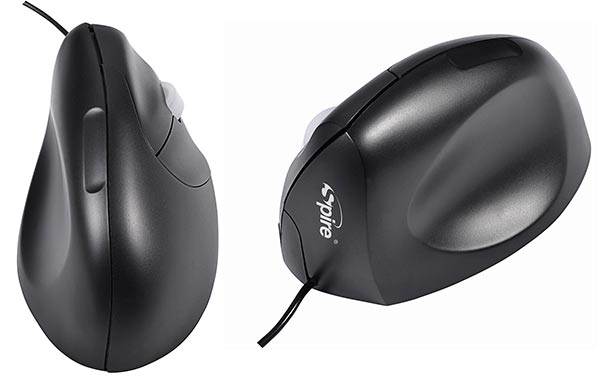 Spire explains the design of the Archer II as an answer to ergonomic problems with conventional mouse designs. It says that with one in six workers suffering from RSI or Carpal Tunnel Syndrome, mostly related to mousing around, the Archer II should help provide some prevention and comfort for those who spend many hours on computers.
Apparently the Spire Archer II shape will help naturally position your arm, elbow and wrist to be "under less stress then with traditional mice on the market". The mouse button positioning is said to prevent the usual 'finger hovering' behaviour users of regular mice exhibit. The raising of fingers in preparation to click is said to be "one of the biggest pain triggers when using a traditional mouse," so it's great if it can be eliminated.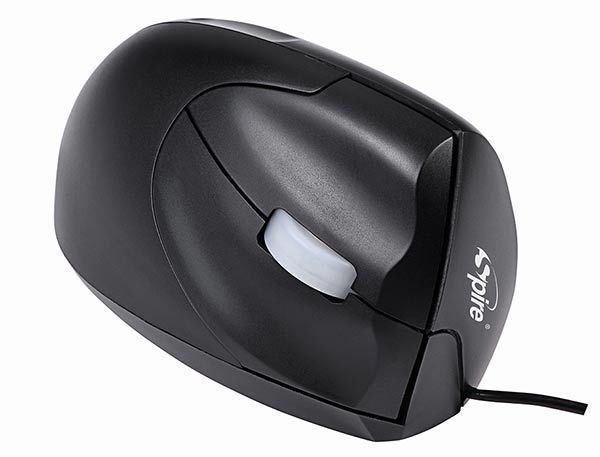 We've talked through the Archer II's design, but what about its standard mousing specifications? Here's the hardware spec:
Part number: SP-M4002-USB
Input Sensitivity: '5D' Optical
Tracking Resolution: 1,000dpi
Button life: over 3,000,000 cycles
Compatible with Windows 9x, 2000, XP ,ME ,NT and vista,Win7/ 8
Interface: USB
Material: ABS
Cable Length: 150cm
Unit Weight: 102g
Unit Dimension (cm): 12 x 7.1 x 6.5
Rated Current (A), 0.1. Rated Power (W) 0.5, Voltage (V) 5
Operating Temperature (°C) 0 to 45, Storage Temperature (°C) -15 to 65
Warranty: 2 Years

If you like the look of the Spire Archer II, it is available now in China and will be rolling out in Europe from the end of this month. We've seen these kinds of 'top surface rotated' ergonomic style mice before from other companies however Spire doesn't charge too much of a 'health tax' on its new ergonomic product, it is set to retail at USD 41.95 / EURO 29.95 including VAT.