The ProJet 4500, the first and only continuous tone full-colour plastic 3D printer, was announced today by 3D Systems. Following its recent headlining partnership with Motorola for the Project Ara modular smartphone, there seems to be no better time to bring out this new innovative printer to show it is at the forefront of the 3D printing revolution.
The printer is designed to produce pixel by pixel coloured 3D prints that exhibit superior surface quality. Output from the ProJet 4500 requires no supports and it prints quickly with minimal waste.
Full-colour plastic semi-rigid parts are produced by hardening powder-like VisiJet C4 Spectrum plastic materials layer by layer with a laser. This allows colours to blend into each other with smooth transitions, and differs from the extrusion technique used by most other 3D printers currently in the market.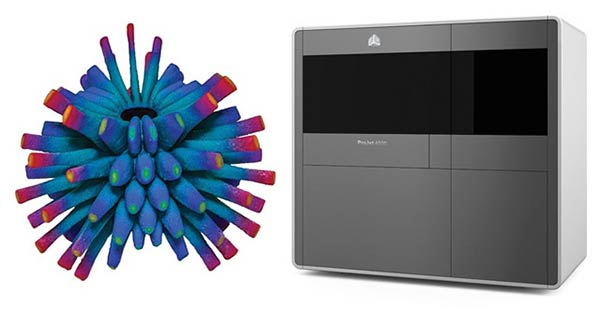 Although there have been 3D printers offering options to produce coloured 3D models for some time, it has always been restricted to one colour at a time – it's still single colour printing. Also tinted raw materials couldn't be mixed to produce other tones in an analogous way to a normal paper printer which mixes its CMYK inks.
3D Systems emphasised the ProJet 4500's use for rapid-prototyping as mock-ups and products output from it will not require post-processing or painting before being approved for final production.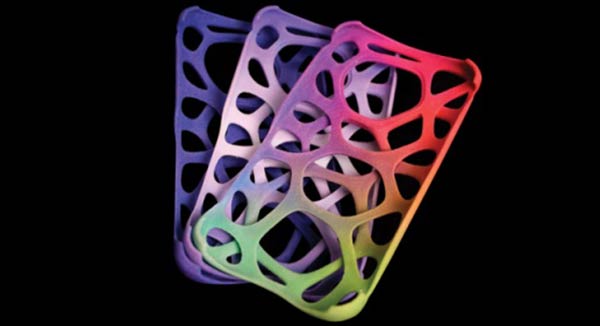 "Leapfrogging from monochrome to full-colour functional plastics redefines 'the possible' for designers, engineers, architects, marketers and artists," said Buddy Byrum, Vice President, Product and Channel Management, 3D Systems. "For the first time ever, users can get directly out of a 3D printer real-use parts, vibrant models, and functional prototypes in full colour, quickly, accurately and affordably".
Although there is still no information on pricing and availability as yet, we will be sure to keep you updated as soon as we get a sniff of such information. Meanwhile 3D Systems will be showing off a ProJet 4500 demonstration unit, among other things, at EuroMold 2013 in Frankfurt, Germany, 3 – 6 December, 2013.
A PDF brochure for the ProJet 4500 is downloadable from here.