MakerBot, famous for its consumer targeted range of 3D printers, has announced that its 3D scanner, the MakerBot Digitizer, will be available and on sale next week. This could be a great boon to people with 3D printers, enabling quick replication of 3D bits-and-bats they already have lying around, rather than relying upon 3D design skills or off the shelf downloadable 3D designs.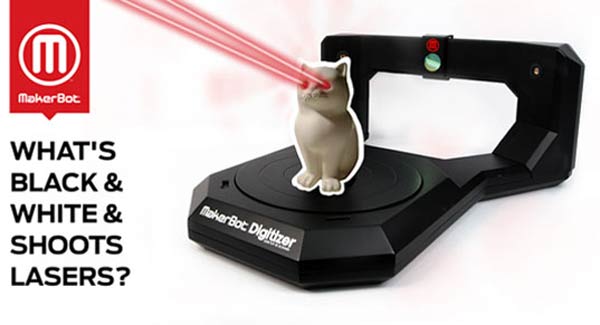 Pick up, 3D scan, 3D print
The MakerBot Digitizer page still reveals little detail about the upcoming 3D scanner other than showing it's great at cloning garden gnomes. However MakerBot sent out an email to people who have signed up for product updates.
The email contained the first picture of the new scanner and its design has been noticeably refined since its last outing at the SXSW conference in March. MakerBot say that the scanner is, not surprisingly, optimised to be part of a device/process chain including a MakerBot Replicator Desktop 3D printer.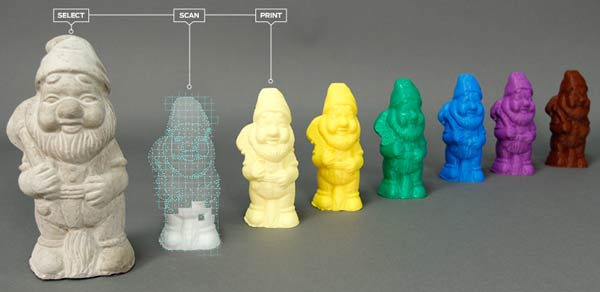 MakerBot put together a bulleted list of the outstanding features of the new 3D scanner:
Simple, yet sophisticated software creates clean, watertight 3D models with just two clicks
Get a 3D digital design file in just minutes
No design skills, 3D modeling or CAD expertise required to get started
Outputs standard 3D design file formats that can be modified and improved in third-party 3D modeling programs, like Autodesk's free software MeshMixer
Easily upload your unique scans directly to Thingiverse.com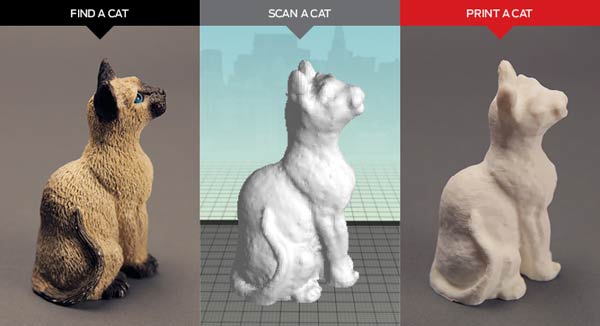 So the MakerBot Digitizer 3D scanner will be available next week from the website here. Unfortunately the price wasn't revealed in the email but an educated guess from tech news site GigaOM puts the price at $500 or less.
Windows 8.1 comes with 3D printer support and last week it was in the news that about 20 of the Microsoft bricks and mortar stores in the US now have MakerBot 3D printers (from US$2,549) in store with demonstration areas offering 'The MakerBot Experience'.