Canon has just announced three new printer models and an update to its high end consumer scanner the CanoScan 9000F. The three new printer models consist of the PIXMA MG6320 and MG5420 wireless photo All-In-Ones (AIO) and the PIXMA iP7220 wireless photo printer. In its press release Canon trumpets the new styling and space saving designs of the new printers so they don't sound like a good set of functional, practical and quality improving updates.
However space saving is important for many people and all three new printers have a new paper cassette implementation allowing them to sit and operate whilst flush against a wall. The two AIO printers, the PIXMA MG6320 and MG5420 both offer dual paper cassettes and paper saving, booklet enhancing duplex printing. Yuichi Ishizuka of Canon U.S.A. said "Many consumers today need a printer that is easily accessible, reliable and can produce high-quality prints for any project," he continued vaguely "The improvements to the PIXMA printers and CanoScan Scanner will give end-users the equipment needed to help them produce the quality prints they are accustomed to."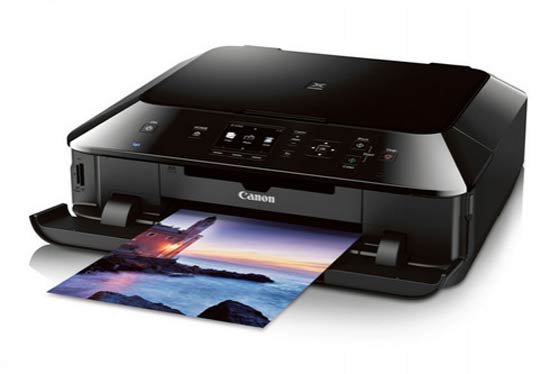 PIXMA MG5450/5420

All the new AIOs/printers have auto power on and power off functionality, which is convenient and energy saving for the forgetful, especially for remote printing. In October Canon's updates to the lower echelon models; the MP230, MG2250, MG3250 and MG4250 introduced this nicety. The new printer range is built to work well in a wireless and mobile environment. The Canon Easy-PhotoPrint mobile app is available for Android, iOS and Windows RT. Canon Powershot S110 and EOS 6D SLR camera owners can print wirelessly to the new printer range.
Canon says the pair of new AIOs can "produce beautiful, borderless edge-to-edge 4 x 6-inch photos in approximately 21 seconds at a maximum colour resolution of 9600x2400 dpi". The Canon PIXMA MG6320 and MG5420 are set to be priced at $199 and $149 respectively.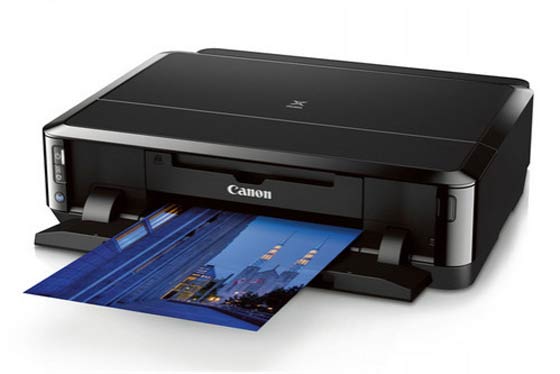 PIXMA iP7250/7220
The single-function Canon PIXMA iP7220 wireless photo printer "builds on the success of the iP4920" but is faster offering speeds of 10 images per minute in colour. A single 4x6 borderless photo can be output in about 21 seconds. Pricing for the iP7220 is estimated to be $99.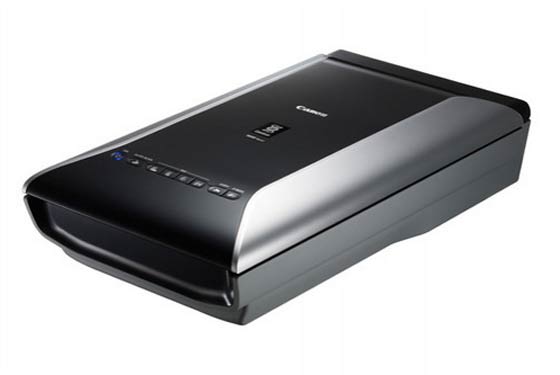 CanonScan 9000F Mark II
The CanonScan 9000F Mark II is obviously an updated CanoScan 9000F. This scanner is Canon's high end consumer offering and can scan transparencies and negatives. It's capable of scanning at "9600 x 9600 dots-per-inch (dpi) for film and 4800 x 4800 dpi for all other media". Its estimated retail price is $199, the same as the model it succeeds.
Having pored over the CanoScan 9000F and the CanoScan 9000F Mark II specification lists I actually can't find any differences, apart from an "auto power off" feature in the Mark II. The dimensions are listed in a different order, as if the hinge mechanism may have moved, but I can't see that mentioned or in the photos. Possibly there are slightly different components in the machine that don't change the spec but make the new version a bit different for support purposes. If there is a decent reduction in price of the old outgoing model it might be a good time to buy it as it's a well reviewed unit.
If you're in the market for a new all-in-one, printer or scanner you might want to wait for these new Canon devices to become available. At that time you can either plump for the new model or perhaps get the older model at a decent discount.
UPDATE: the above three printers have just become available to retailers in the UK, since the start of December, under slightly different model numbers; the PIXMA MG6350, PIXMA MG5450 and PIXMA iP7250. (Rather than PIXMA MG6320, PIXMA MG5420 and PIXMA iP7220 respectively.) So you can actually buy these now in the UK.