Enermax's Crystal and Aurora keyboards are thin and already available, but they aren't quite as thin as this: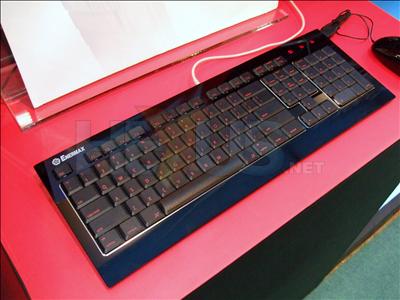 Pictured above is a yet-to-be-titled keyboard that Enermax now claims to be the world's thinnest. We're not so sure ourselves, Kimura Metal showed off a keyboard that measures only 1mm late last year, but we'll give Enermax the benefit of the doubt on this one - this new keyboard is pretty thin.
It's pretty smart looking too, we might add. With a bit of menace thrown-in by the red lettering. There's a useful USB socket located on each side, but there's one clearly obvious downside - that nasty looking cable at the top. Enermax tells us that a wireless version could happen somewhere down the line, and that it'll consider making the cable black in the meantime.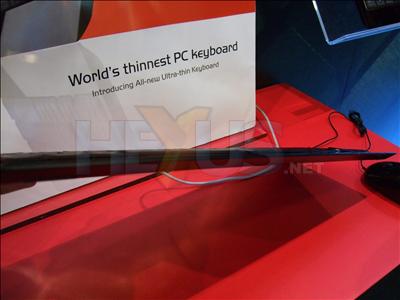 There's no price just yet, and no official release date. Enermax simply states that we'll be seeing this keyboard "soon".