SteelSeries has announced the new Arctis 3 Bluetooth (and wired) headset. The gaming peripherals specialist describes the headset as "wired for gaming and Bluetooth connections for everything else." That highlights what SteelSeries thinks will be a popular feature; listening to gaming audio while simultaneously handling chat or music via VOIP or music streaming apps.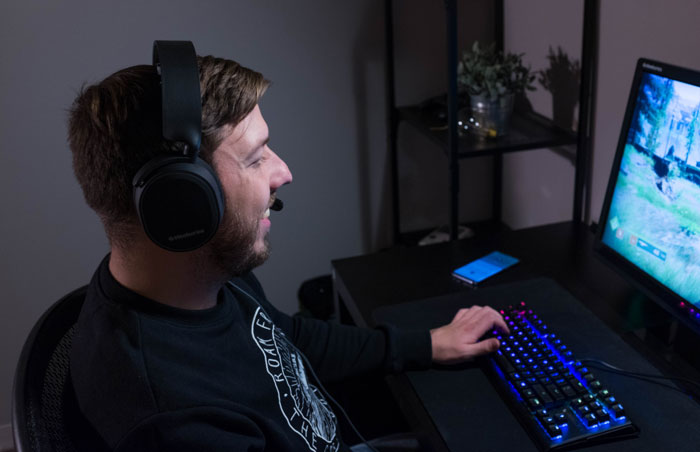 In an email to HEXUS, Brian Fallon, SteelSeries Audio Category Manager, said "This is the first time that you can simultaneously have wired gaming audio and wireless Bluetooth." Fallon then highlighted an even better USP: "Bluetooth is incredibly useful for connecting wirelessly to mobile devices for chat and music, but as most gamers know, Bluetooth has too much latency for gaming. That is why this is a wired headset for gaming and Bluetooth for everything else."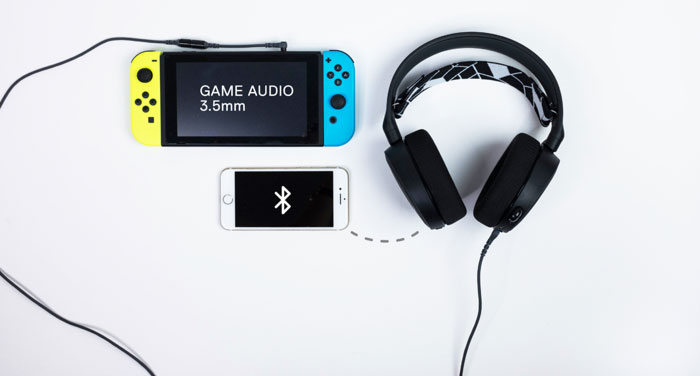 Turning our attention towards the sonic hardware, the SteelSeries Arctis 3 features:
40mm neodynium drivers with 20-22,000Hz frequency coverage and sub 3 per cent total harmonic distortion
Headphone volume control on ear cup
Bi-directional retractable noise cancelling microphone with 100-10,000Hz frequency coverage and sensitivity of -48db
ClearCast microphone mute toggle on ear cup
4-pole, 3.5mm; Dual 3.5mm for PC with 1.2m and 3m cable lengths supplied, plus a built-in share jack
Bluetooth 4.1 with range of 30ft (10m)
Wireless listening time of 28 hours
Compatible with: PC wired or wireless with SteelSeries 7.1 Surround and SteelSeries Engine 3 support, Xbox wired, PlayStation wired, Nintendo Switch wired, VR wired or wireless, mobile wired or wireless
Other features that SteelSeries would like to draw your attention to are the headset's claimed microphone broadcast-quality sound which uses 'True Acoustic Noise Cancellation' without need for software or DSP processing – so it works on all platforms. On the other side of the functionality equation SteelSeries boasts of the "amazing" balanced sound produced by the headphones – which use the same drivers as on the flagship $300 headset. On the PC the SteellSeries Engine can be used for personalised audio settings.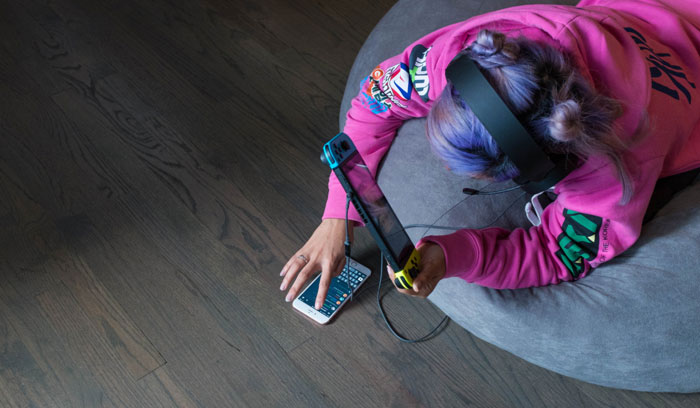 SteelSeries reckons the new Arctis 3 Bluetooth is both supremely comfortable and attractive to look at. It uses a lightweight ski goggle suspension design with "athletics-inspired fabrics," for long term gaming comfort. A comfortable and broad headband is complemented by the fabric AirWeave ear cushions.
The new SteelSeries Arctis 3 Bluetooth /wired headset is available immediately online for £134.99 / $129.99. If you don't need the dual audio connection feature the regular wired Actis 3 is relatively cheap at $79.99.