PC gaming and eSports focussed peripherals maker SteelSeries has released its new Apex M750 TKL mechanical keyboard. If you know anything about the SteelSeries product roster you will be able to immediately guess from the name that this is a tenkeyless version of the Apex M750.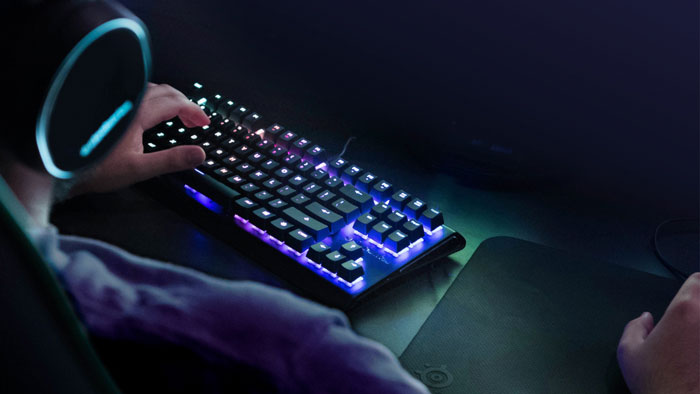 The SteelSeries Apex M750 TKL mechanical keyboard thus has the majority of the full sized keyboard's features intact – and shares the "high build quality and esports performance of the original M750," according to the maker. However, slicing the numpad section delivers benefits in compactness (370mm wide) and weight (861g), making the SteelSeries Apex M750 TKL an excellent portable choice. As a reminder the full-sized Apex M750 is 454mm wide and 997g in weight.

Highlights of the Apex M750 TKL include the following:
QX2 linear mechanical gaming switches
Durable 5000 Series Aluminum Frame
Brilliant and dynamic per-key RGB lighting
Real-time Discord lighting notifications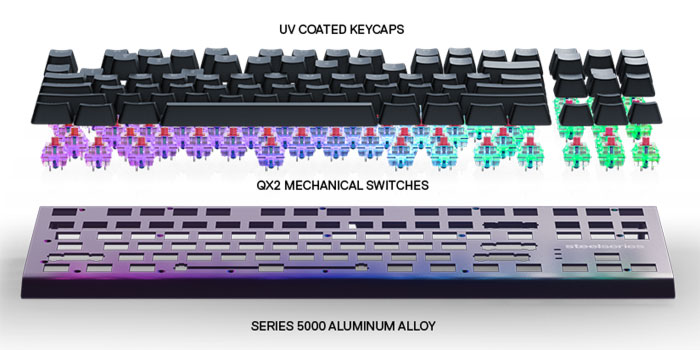 In design terms, SteelSeries claims to have kept things simple. It refers to its design as "stunning and minimalistic" and with this condensed Apex keyboard, it becomes physically minimal. Like its bigger brother, the Apex M750 TKL is constructed around a 5000 Series aluminium metal-alloy frame with a black matte finish.
Though we talk of minimalism above, this is an individually controllable RGB LED keyboard, so it is ready to deliver colourful game-specific backlighting and crucial in-game notifications, for example, via the SteelSeries Engine apps such as Discord Chat, ImageSync, Audio Visualizer, PrismSync and GameSense.

If you are not familiar with the SteelSeries QX2 Linear Mechanical RGB Switch, these have a 4mm travel with 2mm actuation point (copper click leaf). Actuating the key requires 45cN of force and the rated lifetime of QX2 switches is 50 million keypresses.
The new SteelSeries Apex M750 TKL is available now at $119.99 or £125.99.