Traditional keyboard keyswitches are a certain height, built to a historic accepted standard for typists. However there is growing demand for the feel and performance of a mechanical keyboard in various space-saving designs, in laptops for example. MSI has shoehorned a traditional mech keyboard into a laptop, but the GT83VR 6RF Titan SLI is a bulky beast. Meanwhile Razer has an ultra-low profile mechanical switch which it hasn't done much with as yet. Now Kailh has released info about its compact new Mini Chocolate keyswitches.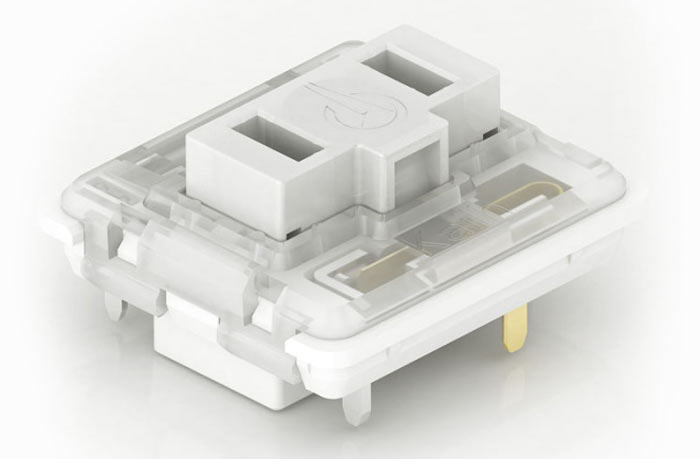 A diagram below provides an overview of the switch info. These 'White' PG1232 switches are of the 'Clicky' type.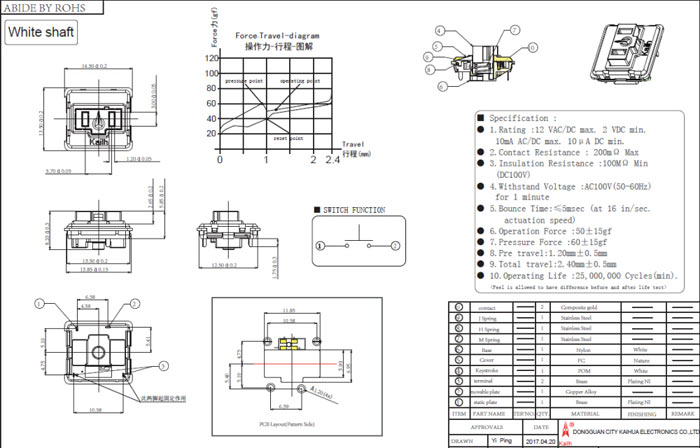 Mini Choc PG1232 keys have a total travel of 2.4mm and actuation point at 1.2mm, with 50g actuation force. The above switches are being produced in addition to Kailh's existing low-profile PG1350 Chocolate keyswitch range which come with a total travel of 3mm and actuation point at 1.5mm, with 50g actuation force, as described below.
Kailh has released a video summing up the attractions of the PG1350 keyswitch, and you can see that embedded directly above. There are three flavours of the PG1350 Choc keyswitch:
Kailh Low Profile Red CPG135001D01 – Linear | 50g Operating Force
Kailh Low Profile Brown CPG135001D02 – Tactile | 50g Operating Force
Kailh Low Profile White CPG135001D03 – Clicky | 50g Operating Force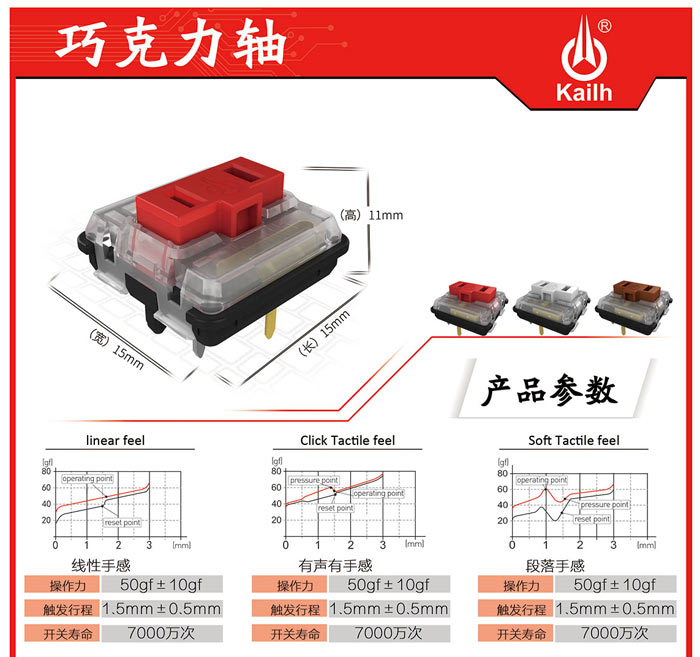 We will have to wait for product designers to adopt these new low profile mechanical keyswitches for laptops / standalone keyboards before we can get them in for testing.