In a community update Valve has revealed plans for improvements to its SteamVR system. In particular, much progress has been made in refining and improving the base stations Valve uses for tracking HMD wearers within their environment - its so-called 'lighthouse tracking system'.

SteamVR Tracking 2.0 is expected to be delivered in new base stations from November onwards. Valve says availability will be in "production quantities". Key improvements delivered by SteamVR Tracking 2.0 base stations are said to be as follows:
Sync-on-beam technology for better performing tracking
Smaller and lighter base station hardware
Quieter and lower power
More reliable
Cheaper
Ability to deploy more than two base stations in a VR setup
They will facilitate multi-room VR experiences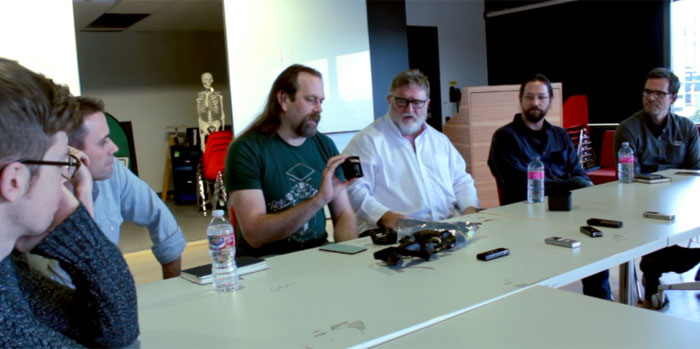 Behind the improvements in the new sensors is a different movement detection system. The older 'lighthouses' relied upon many more moving parts from a multitude of suppliers. As UploadVR explains, the new system uses sync-on-beam technology, in which bursts of data are delivered through laser and sync hits, replacing the sync blinker system of old.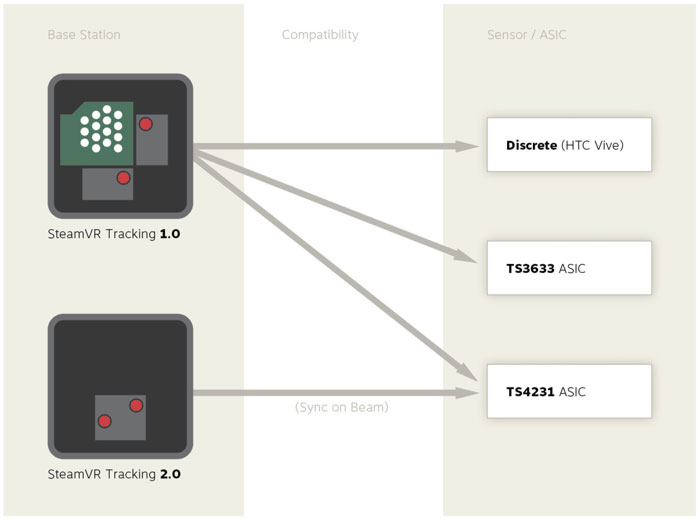 However, despite all the advantages noted above, there is an issue going forward. It concerns backwards compatibility with first gen VR headsets like the HTC Vive. As you can see from the diagram above, SteamVR Tracking 2.0 requires a VR system with the TS4231 ASIC, which is in some new headsets on the market like one made by LG, for example. To keep up to speed perhaps HTC will be launching an updated Vive HMD later in the year. Of course Valve recommends that HMD designers employ the new TS4231 chip from now on.