SteelSeries has launched "the world's first dual-surface RGB illuminated mouse pad". The new SteelSeries QcK Prism is bursting with features, for a mouse pad, and comes with a matching wallet bursting price ($59.99 / £66.99). Sharing the feature headlines are; RGB illumination technology, and the dual-textured reversible mousing surface insert.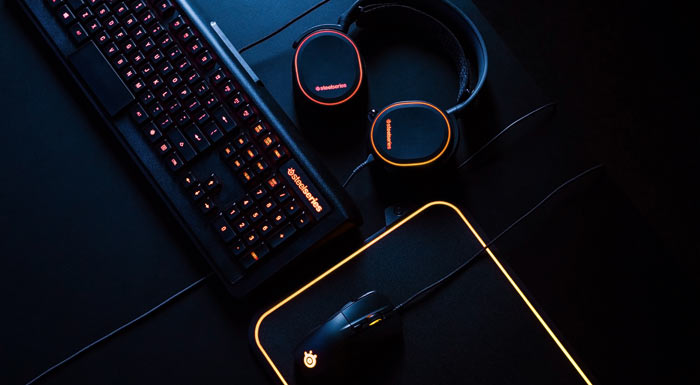 RGB illumination
RGB LED lighting is equipped in the QcK Prism mouse mat frame. There are 12 independent zones around the periphery of the mousing surface.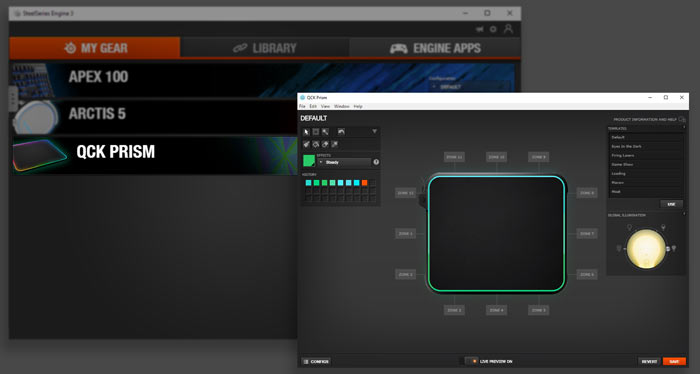 Lighting colours and effects can be synchronised with other SteelSeries Prism-enabled gear. Further possibilities become available with SteelSeries GameSense lighting which responds to in-game events like low ammo, health, kills, money, cooldown timers and more.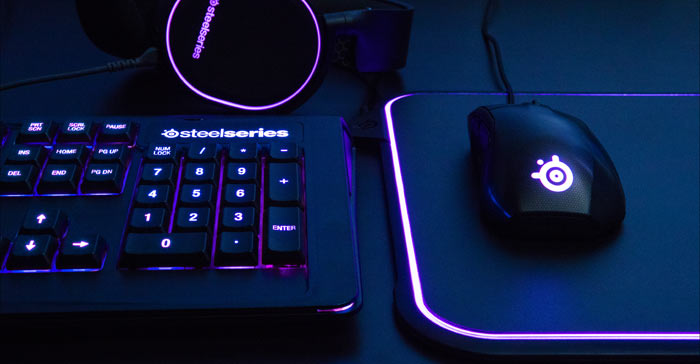 Mousing surface
SteelSeries gives you a quick interchangeable option for mousing surfaces. The SteelSeries QcK Prism comes with an insert that offers the choice between a premium hard polymer surface (for fast-paced gaming) or a micro-textured cloth (for extra control).
The company says that users will be able to insert some SteelSeries Qck and Dex pads into the Qck Prism base but can't promise separately supplied mousing surfaces fit, due to 1-5mm manufacturing tolerances.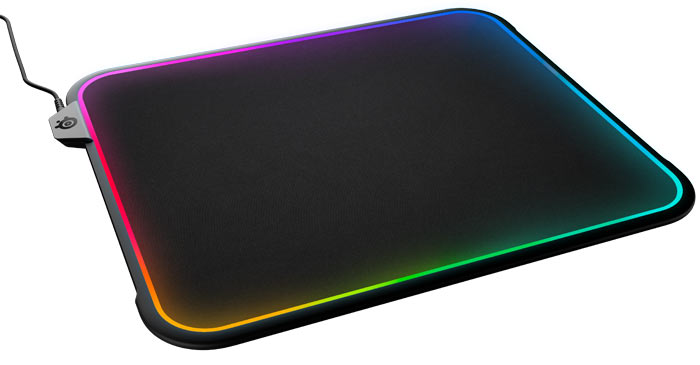 Looking at other key features of the QcK Prism, of course it needs a power supply/cable, and it is supplied with a 1.8m long cable to power the RGB LEDs within. SteelSeries doesn't detail the connector but I would hope it just connects to a spare USB port, rather than a dedicated power brick or similar. The cable connector is situated to the left of the base, where it is said to be out of the way of most gamers' mouse cables.
The new SteelSeries QcK Prism is available immediately online direct from SteelSeries and from retailers like Amazon or BestBuy. Price is $59.99 / £66.99.