PC gaming peripherals specialist SteelSeries has announced a new range with the backing of famous eSports outfit Evil Geniuses. SteelSeries boasts that the Evil Geniuses have won more lolly than any other eSports team worldwide, racking up "millions in prize money," over recent years. Furthermore, the new range of peripherals "combines more than 15 years of SteelSeries esport experience with the hands-on expertise of the best gamers in the world".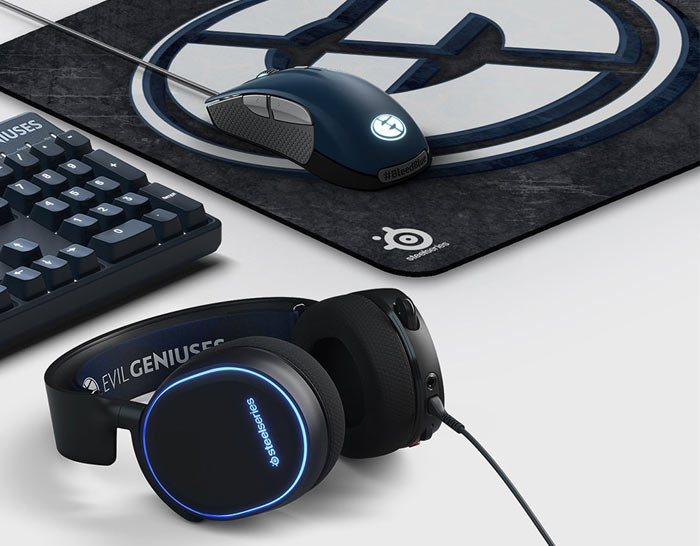 "For years, SteelSeries has collaborated with Evil Geniuses to test and improve our products to ensure they are tournament ready," said Ehtisham Rabbani, SteelSeries CEO. "Their winning culture and pursuit of excellence in eSports aligns with SteelSeries' commitment to supporting eSport professionals with products that help them rise to the challenge."
The new SteelSeries Evil Geniuses line, AKA the EG Signature Line, consists of the following:
Apex M500 Evil Geniuses Edition. This is a mechanical gaming keyboard which utitlises Cherry MX Red keys. It sports a dark blue finish with white LEDs. SteelSeries Engine ensures flexibility and programmability. This keyboard is "built like a tank" using the toughest plastics and a steel back plate. (£109.99)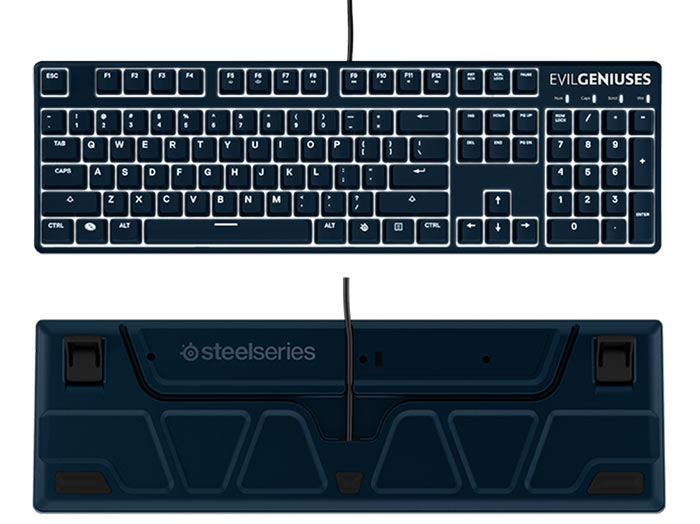 Rival 300 Evil Geniuses Edition. This gaming mouse offers a sleek ergonomic design, again featuring a dark blue base tone, plus Prism LED RGB illumination. Six programmable buttons are equipped using 30 million click rated switches. Inside is a Pixart PWW3310 sensor. (£59.99)

Qck+ Evil Geniuses Edition. A performance mouse mat fills out the desk set outlined above. This sports a limited edition Evil Geniuses design. SteelSeries says it features a "nearly frictionless surface," but its underside has a non-slip rubber base. The QcK Evil Geniuses Edition measures 450 x 400 x 4mm thick. (£17.50)
Evil Geniuses For Arctis 3 & 5. These products allow you to customise your Arctis 3 & 5 headset with the limited Evil Geniuses headband. The custom designed band attached using Velcro and is tension adjustable for a nice fit. (£11.99)
Looking through the official product pages, none of the above seem to be available to purchase right now. SteelSeries didn't communicate any specific availability dates with HEXUS. However, SteelSeries has put a 'notify me' button on the product pages, so you can be alerted when the EG Signature Line gets released.