An interesting new fanless, but "high-end," PC system project has been brought to our attention by Fanless Tech. The PC system, designed by German firm SilentPower, packs desktop class components into a small form factor chassis which is cooled solely by copper foam.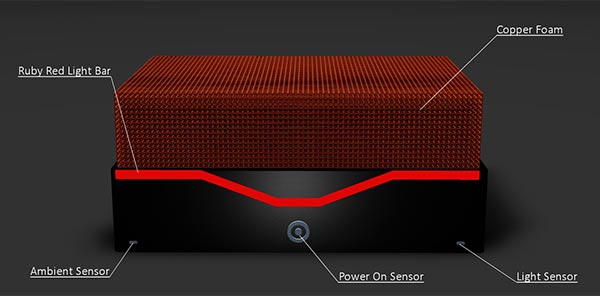 The SilentPower fanless PC is to have the following components:
Processor: Intel Core i7-4785T
Memory: 8GB or 16GB of DDR3 RAM
Graphics: NVIDIA GeForce GTX760 GPU graphics (2048MB)
Hard drive / mass storage: 500 GB SSD or 1000 GB SSD
Ports, I/O: 4x USB 3.0, DVI and HDMI, audio in, audio out, Ethernet, Wi-Fi IEEE 802.11 a / ​​b / g / n / ac
Light bar: brightness controlled by ambient light
Operating system: Windows 8.1 64-bit
Dimensions: 15 x 13 x 7cm
Weight: 1.350 kg
Surface temperature max. 50 ° C.
60 days right of return (full repayment)
2 years warranty
Looking into more detail about the unique cooling aspect of this PC, we read that SilentPower has designed a system architecture in which "The hot components were centrally placed in the upper part, so that the heat can be removed without any detours. The cooler elements sit down." (Google Translation)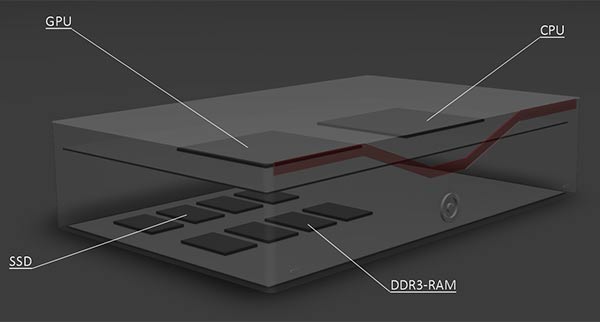 The copper foam technology "creates its own micro-circulation" and is said to improve its cooling capacity the warmer it gets. It is expected never to get hotter than 50°C. I was interested in this copper foam tech, as last year we covered the launch of VersarienPCs in the UK which use a "revolutionary heat transfer material" called VersarienCu - but in a more conventional way – as heatsinks in standard air/water coolers in PCs. I've emailed Versarien to ask about if the VersarienCu material is going to be used in this German SilentPower system.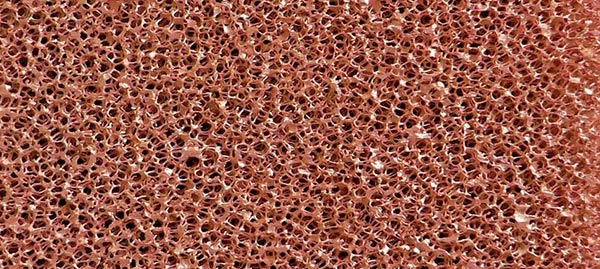 SilentPower's "smallest high-end PC in the world," is currently in its crowdfunding stages. If the goal isn't met, everyone will be refunded. The team has a €45,000 goal but have only raised €3,732 in pre-orders so far. Production is expected to start by the Spring of 2015 but the sooner the funding goal is met the sooner the machines of industry will start up… The cheapest SilentPower PC with the above components, including 8GB of RAM and 500GB HDD, is listed at €699 inc sales tax. The firm will ship to the UK and USA including many other countries.