NZXT has launched an updated version of its Sentry capacitive touchscreen fan controller: the Sentry 3. This latest iteration of the 5.25-inch bay residing cooling fan configurator is said to be more intuitive than ever in use to give users complete control over their PC cooling system.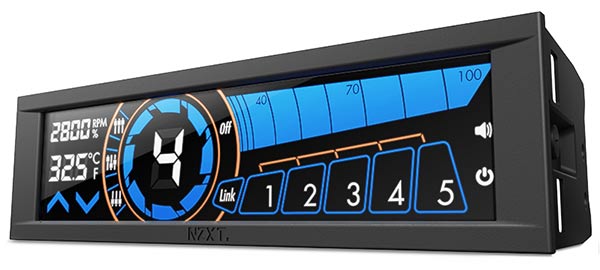 The new Sentry 3 was announced by NZXT as a "reimagination of our top-rated touchscreen fan controller". The PC chassis specialist went on to say that the new controller's "intuitive UI and high quality construction means you'll never have to choose style over performance". While the nicely designed LEDs on the touch panel display do look rather fetching it's very easy to kill the light show and put it into stealth mode with a single finger press. Meanwhile the interface appears to offer sufficient scope and accuracy for adjustments combined with intuitive touch and slide gesture controls.
Power slide bar
A power slide bar forms a central component of the redesigned NZXT Sentry 3 touch UI. This easy to adjust and visually appealing section of the display allows individual fan power adjustment – on the fly – with a simple swipe of your finger. For further ease of use NZXT has implemented a channel link button. Press this and you can link fan channels which will then all be adjusted simultaneously with gestures upon the power slide bar.
Manual, stealth or performance modes
The Sentry 3 offers 5 channels for your fans and each channel can output 15 watts – equivalent to up to three high performance fans per channel. Users can also easily and simple drop into 'quiet mode' where all the controlled fans simultaneously drop to an inaudible level. Conversely you also have available a single touch 'performance mode' for maximum cooling when it's needed.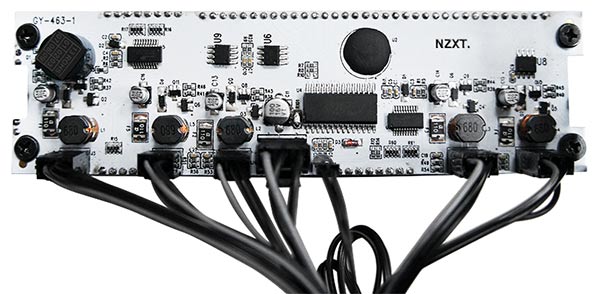 NZXT highlights the fact that its Sentry 3 is one of only two fan controllers available from any manufacturer to integrate short circuit, undervoltage, and overvoltage protection (the other is the NZXT Sentry Mix 2). These features help keep your system and its expensive components safe from being electrically damaged. The Sentry 3 connects to your PSU via a molex input and can connect and control "any 3-Pin or 4-Pin PWM fan on the market" via voltage adjustments. The controller features an integrated fan failure alarm.
US residents can pre-order the Sentry 3 now via the NZXT Armoury Store for $34.99 (plus $4.99 postage) with units expected to ship within a fortnight.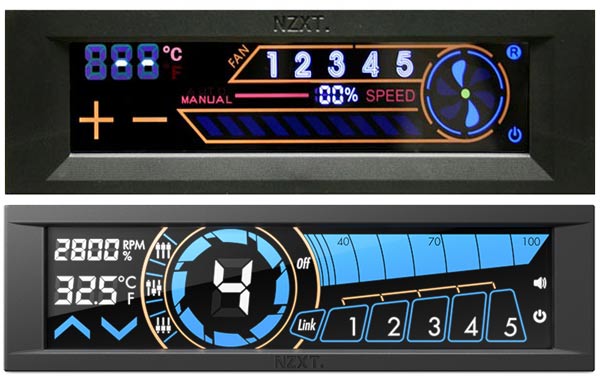 NZXT Sentry 2 touch UI, upper image, compared with NZXT Sentry 3.