If you haven't quite managed to obtain the right amount of glow from your chassis, there's a good chance that a couple of these will do the trick.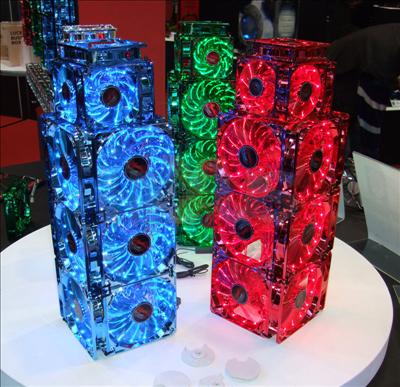 Pictured above are Enermax's Apollo fans, proudly blinding those of us at CeBIT '09 who dare to walk by without a pair of shades. Available in 8cm, 9cm and 12cm models, Apollo features a patented LED arrangement that provides up to 15 individual lights.
Reflecting the eye-catching colour is a metallic finish, available in red, green, blue or silver. The fans themselves are thermostatically controlled and feature detachable blades for easy cleaning.
There's no word on the level of airflow, but let's be honest, Apollo's all about the bling and they don't come much brighter than these.