AMD's Wraith Prism CPU cooler is AMD's top-end air cooler and is considered by some to be the best OEM CPU cooler available. It is bundled with a number of AMD Ryzen 7 and Ryzen 9 processors, including the 105W Ryzen 9 3900X. The Wraith Prism can even be bought separately, if you like the look of it (it has a pleasing minimal AMD branded design with programmable RGB ring and illuminated fan blades).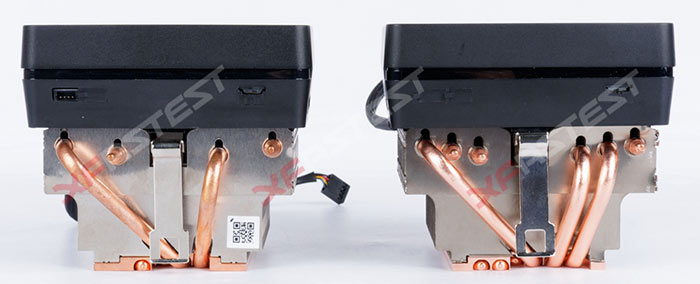 Yesterday a Chinese tech site revealed some images from an unnamed source which appear to show an enhanced AMD Wraith Prism CPU cooler. Everything about the new Wraith Prism CPU cooler appears to be the same - even the barcode and part number on the packaging (712-000075 Rev: C), however the new design features six rather than four heatpipes.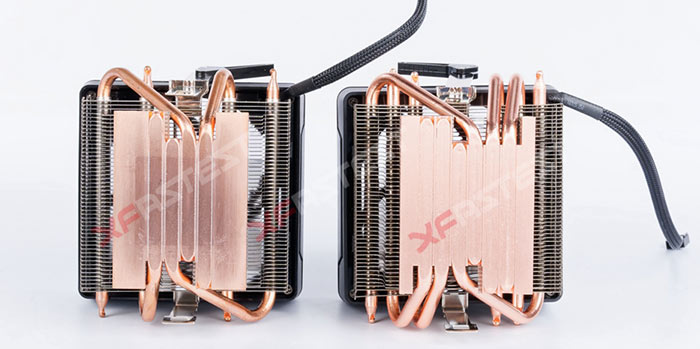 On its web pages AMD doesn't provide technical data such as TDP cooling ratings for its bundled coolers. All we know is that it is powerful enough to comfortably cool processors up to 105W, it supports motherboard socket AM2/ AM3/ AM3+ / AM4, the heatsink is aluminium with a copper core and base, and the design uses direct contact heatpipe tech.

With the heatpipe count upgrade one could assume that the Wraith Prism might be able to support some upcoming processors with higher TDPs, or that it can cool more ably with lower fan speeds / reduced noise.
The Chinese-sourced photos show the new CPU cooler and packaging from several angles. One could only know if you were buying the new six heatpipe version if you open the box and take the cooler out to look at it from the sides/bottom.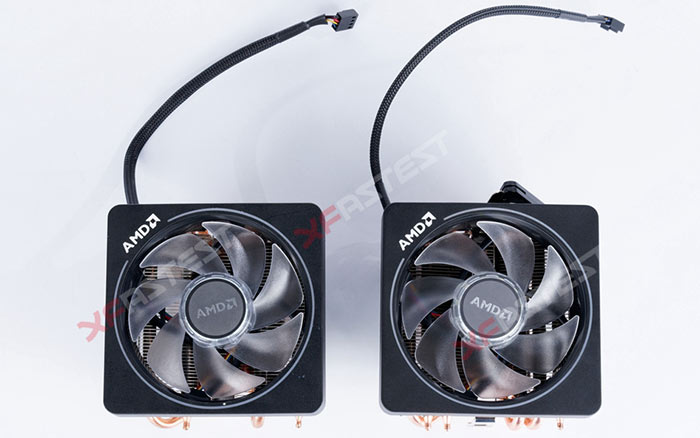 If you have recently bought (or will shortly buy) an AMD Ryzen 9 3900X, Ryzen 7 3800X, Ryzen 7 3700X, Ryzen 7 2700X, or the cooler separately on its own, it would be interesting to check if you have a six heatpipe version.
Source: XFastest via Tom's Hardware
Update 24/01/2020 at 18:30. In response to this article, AMD has released a statement, reading as follows:
"AMD is pleased to offer market-leading premium Wraith Cooler thermal solutions for Socket AM4 and AMD Ryzen processors. Our current solutions, the details of which can be found at AMD Wraith cooling solutions, use four heat pipes and AMD has no plans at this time to introduce a new AMD Wraith Prism cooler with additional heat pipes. It has come to our attention that third-party coolers using six heat pipes that are designed to look like an official AMD Wraith Prism solution, including the illegitimate use of AMD branding, are now entering the market. Please be aware that those solutions are not genuine AMD products and have not been tested and validated by AMD to meet our build quality and performance requirements. We are actively investigating the source of these products and will take necessary actions to enforce our rights to ensure users receive genuine AMD products. If you have any questions about the origin of a cooler, please verify the solution here."
Effectively, AMD is saying that any Wraith Prism cooling with greater than four heatpipes is a fake. Please bear this in mind if you're thinking of buying what is a third-party cooler designed to look like a Wraith cooling solution.