Twice the fun with two...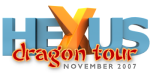 VGA cooling… it blows. Ok, it sucks too. So it blows and sucks, like it's supposed to. This is where DuOrb comes in.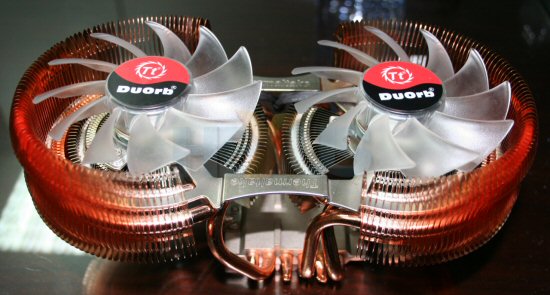 Click for larger image

It uses a figure-of-eight design with two sets of heat-radiating fins - each with one of the new Scurve fans in the middle. The result, according to the company, is that heat is removed twice as fast as with a single set of fins.

As you'd expect, the base is all-copper. This leads to two heat pipes and, of course, this being Thermaltake, you also get six LEDs to light up the DuOrb… niiiice.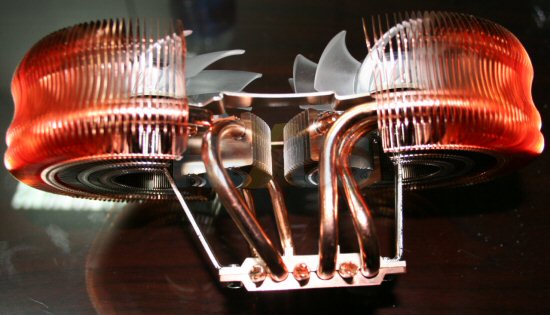 Click for larger image