Chassis and cooling specialist Phanteks has launched a new range of water cooling blocks dubbed the Glacier range. Today it announced the Glacier G1080 for Nvidia GeForce GTX 1070 and 1080 graphics cards, and the Glacier C350i block for Intel CPU cooling. Accompanying these releases a range of Glacier fittings will be made available to facilitate clean, neat, and attractive builds.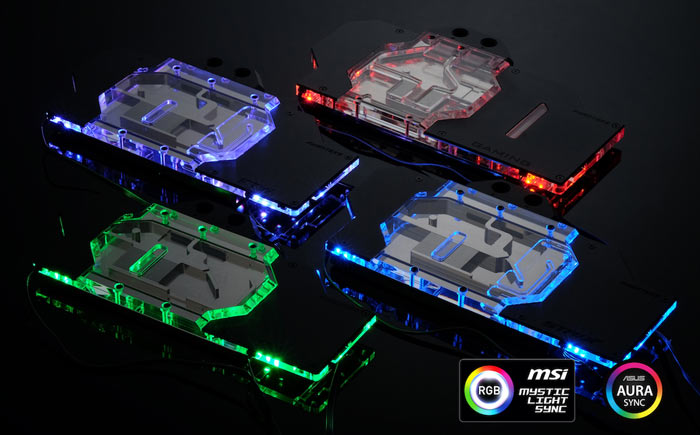 GPU liquid cooling
The Glacier G1080 is designed for Nvidia GeForce GTX 1070 and 1080 graphics cards from various manufacturers. As a full-coverage waterblock they have been precisely made and there are slight differences between sub-models. There are five such models available in the range. In an email to HEXUS, Phanteks listed the models and suggested pricing as below:

Phanteks says its custom waterblocks preserve compatibility with original backplates and feature their own RGB lighting which can synchronise with patterns and effects standards of the respective graphics cards makers. Glacier G1080 series waterblocks are available in either Satin Black or Mirror Chrome.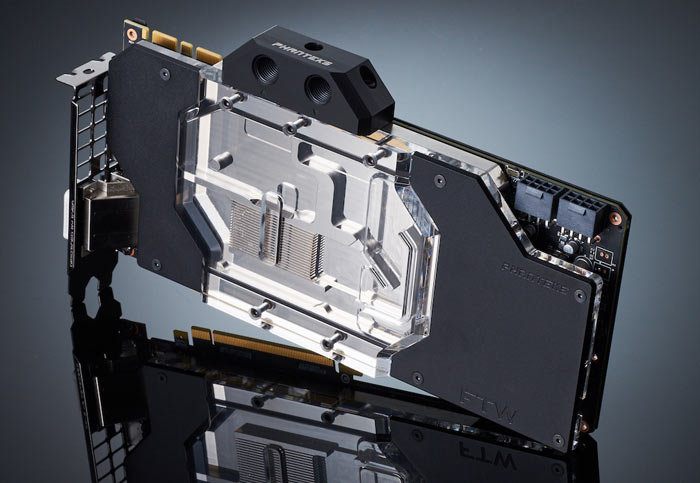 CPU liquid cooling
The Glacier Series C350i is a compact design CPU water block for the Intel platform. It features a large copper base with nickel plating. Aiding heat dissipation are finely tuned 0.4mm spaced and 5mm tall fins. Meanwhile the non-metal parts are polished acrylic in Satin Black or Mirror Chrome finishes.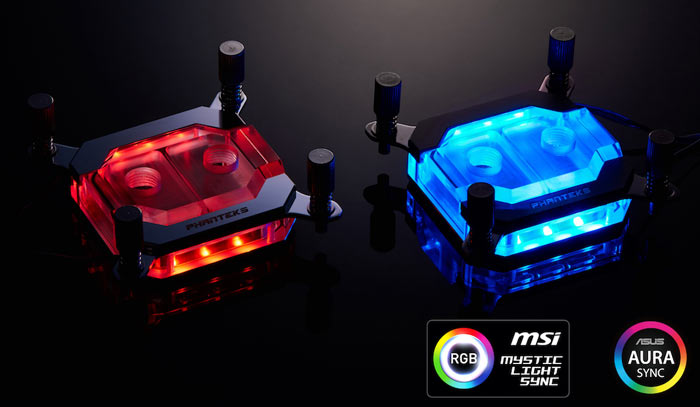 Again RGB lighting is integrated and compatible with several major PC component standards. Phanteks says its C350i is durable, resistant to extreme temperatures, and retains sealing performance for long periods of time partly thanks to the use of Viton O-rings. This product is priced at €79.90 / £69.99.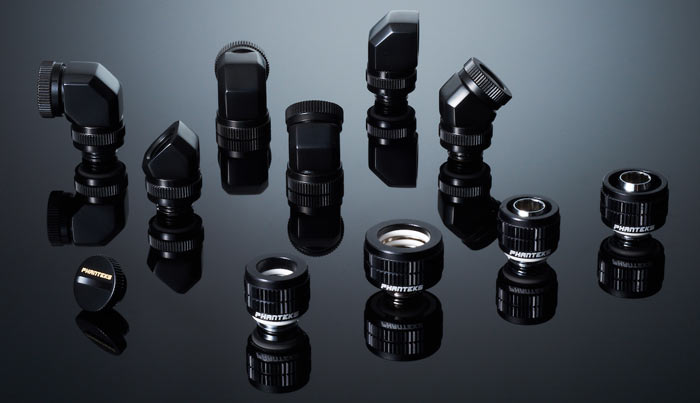 Glacier fittings
To complete your water cooling setup Phanteks has designed some durable, adaptable and attractive soft and hard tube fittings, as pictured above. The metal parts are precisely CNC-machined from solid brass. Again Dupont Viton branded seals are used for durability within these high flow designs.