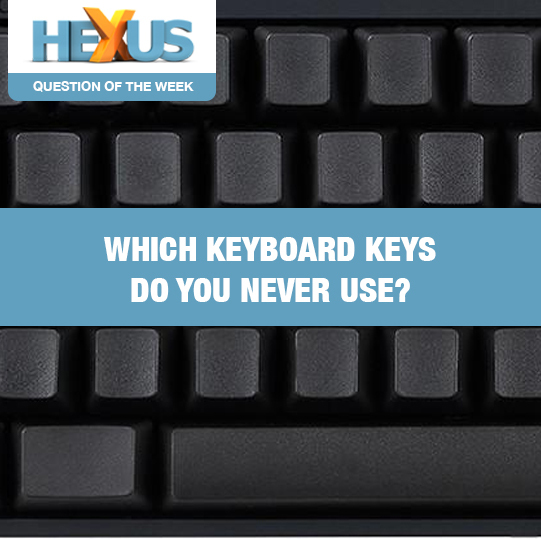 The astonishing nature of tech conversations here at virtual HEXUS HQ never ceases to amaze, and bear with us on this one. The other week, while discussing the virtues of increasingly popular 60 and 65 per cent keyboards such as the Asus ROG Falchion, the debate took a couple of unexpected twists and turns.
It all started when one chap (I won't mention names) refused to accept anything less than a full-size layout, only to then admit that there are plenty of keys he never actually uses. That's when things started to get interesting. Turns out some folk - particularly the young'uns - hardly ever touch the F keys, and we had some amusing questions, including; "what does Pause Break do?," "what's an AltGr?" and "what do you call that key to the left of 1?"
The average full-size keyboard layout features 104 keys in the US and 105 in the rest of the world. Take a look down and ask yourself: which keyboard keys do you never use? We're intrigued to know, and don't be shy in admitting to keys whose function you don't fully understand - you're certainly not alone!