Introduction

Buying a premium graphics card in mid-2018 has been an expensive affair, with prices spurred on by the medium-term interest in using GPUs for mining cryptocurrencies. Thankfully for the gamer, that price-gouging situation has abated in recent weeks, and it is now possible to buy a quality graphics card, able to play the latest games at a full-HD-busting 2,560x1,440 (QHD) resolution, from just £250.
You may wonder why we don't extend the resolution to 4K, or 3,840x2,160. The pragmatic truth is that even QHD is pushing the boat out as far as most gamers are concerned. You see, the latest Steam Hardware Survey, widely acknowledged as having its finger on the gamer's pulse by tracking the specs of millions of PCs, reckons that more than 95 per cent of users game at 2,560x1,440 or lower resolutions. Venerable FHD, or 1,920x1,080, takes up a whopping 63 per cent share. 4K, meanwhile, is great for marketing but it's clearly not the resolution that the vast majority play at.
AMD partner Sapphire understands this and occupies the premium end of the PC graphics card market with the price-competitive Radeon RX 580, Vega 56 and Vega 64 GPUs. The trio uses proven architectures to offer solid gaming at high-quality settings, and Sapphire improves upon the basic reference design by employing superior coolers, improved power circuitry, and nicer aesthetics.
It is worth investigating the kind of performance these cards deliver in many of today's more graphically-intense games, especially since pricing has come back down to reasonable levels following the crypto boom. This article examines how the custom-cooled Sapphire Radeon RX 580 and Vega 56 cards perform across a wide range of titles at the ubiquitous FHD and luxury QHD resolutions. What's more, with FreeSync, AMD's framerate-smoothing technology, active in the crucial 30-100fps range on many monitors, gaming ought to look and feel great on these cards. We are putting such assumptions to the test.
Let's examine the graphics cards in question first.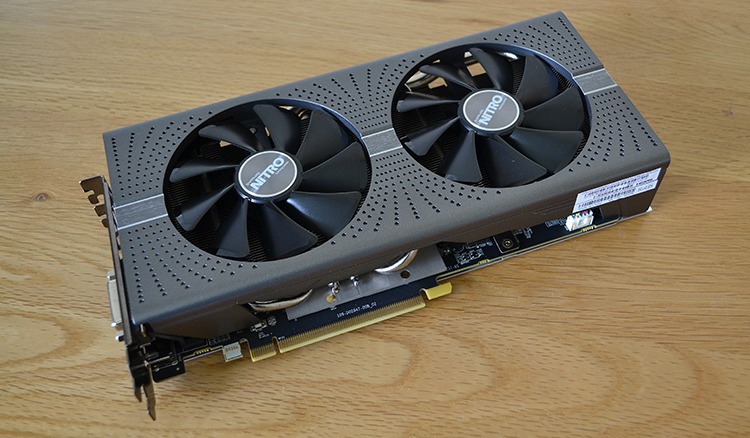 Sapphire doesn't bother with the anaemic reference design for the RX 580 GPU, which runs hot, noisy, and is prone to coil whine. Rather, the custom-cooled RX 580s are split into the more value-focussed Pulse and performance Nitro camps. Both iterations use dual-fan coolers that beat out the reference design in every meaningful way.
Looking at the premium card, known as Nitro+, available in either Special Edition or Limited Edition flavours, Sapphire adds a full-length backplate, superior multi-heatpipe cooling and enough power to service the elevated frequencies of up to 1,450MHz core and 8,000MHz memory. Such horsepower and cooling ought to enable fluid gameplay at FHD and make a very decent fist of QHD - the numbers will tell all.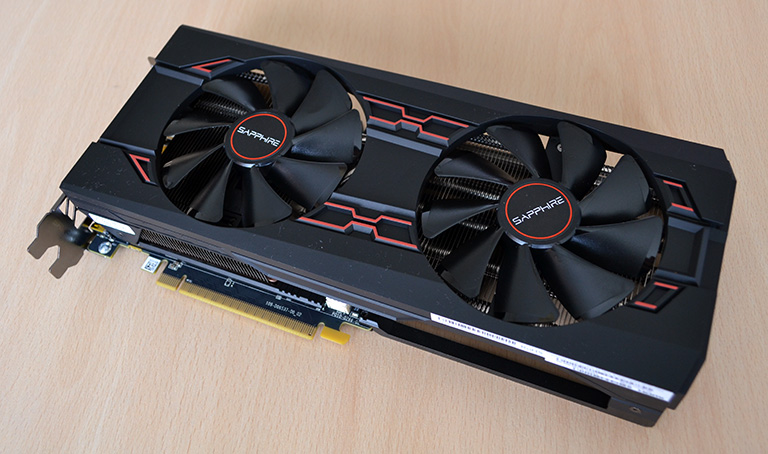 Built by using the latest RX Vega architecture, the RX Vega 56 Pulse custom interpretation is far removed from the reference model. Sapphire takes the unusual step of building a mini-ITX board but using a standard-sized cooler, and we guess that is one benefit of running space-saving HBM2 memory.
As it is, the dual-fan cooling is silent under light workloads, a feature it has in common with the Nitro+ line, and you can remove and replace the 92mm fans easily enough. Power is serviced by an 8+6-pin arrangement, while the 282mm x 125mm x 50mm dimensions ensure it will fit into most enthusiast chassis without issue.
This RX Vega 56's complete departure from the standard board enables Sapphire to clock it in higher, up from a peak 1,471MHz to 1,512MHz. Doesn't sound like much, does it, but given the better-than-reference cooling, the Pulse will maintain its peak frequency for longer, thereby outperforming the base board by a larger degree than the paper specs suggest. HBM2 memory, meanwhile, is sensibly kept at standard speeds.
It makes sense to pair either of these boards up with a FreeSync-compatible monitor for smooth, stutter-free gaming. Screens with a 1080p native resolution and 30-70Hz FreeSync support typically sell for between £100-£200, and we reckon these are a good fit for the RX 580 Nitro+ card.
Stepping it up to QHD brings £200-£400 monitors into play, also equipped with a reasonable FreeSync range, and these appear, on paper at least, a good partner for the more powerful RX Vega 56 card.
On the following pages we benchmark some of the latest games with their settings up to maximum. The premise is to see how well these two cards cope with FHD and QHD resolutions, and whether they have enough horsepower to drive adequate framerates.