Meet Radeon RX Vega
We have both the Radeon RX Vega 64 and RX Vega 56 in for technical evaluation today. The simple reason for showing you just the RX Vega 64 card is down to both having an identical appearance.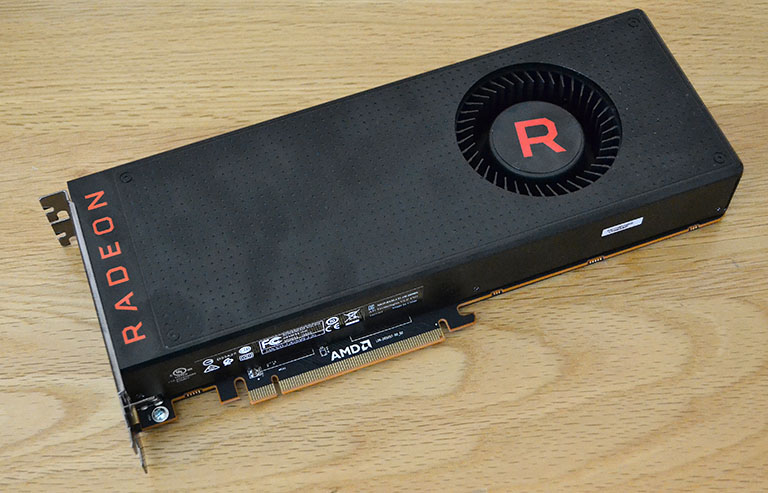 AMD keeps to a similar design as on previous Radeons. This is why the reference card has a blower fan pushing lots of air across the components and memory. We much prefer the larger two-fan coolers employed by add-in board partners.
The perforated design on top of the aluminum housing was first seen on the RX 480 cards and picks up fingerprints very easily, as shown above. The dual-slot card measures 11in long and is built robustly. In fact, it feels more like a casing for the professional FirePro range than for a consumer offering. There's that word again, professional.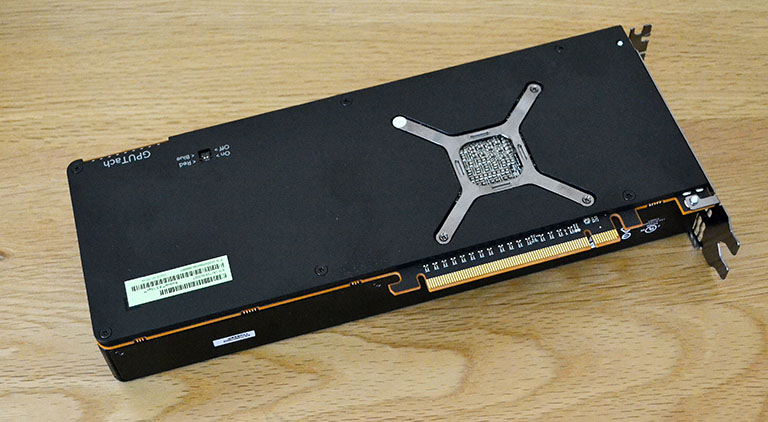 More a case of function over form, treat the reference card as the basic benchmark on which to judge RX Vega. Like Fury X, the card has a bunch of LEDs that denote the amount of GPU activity occurring at that moment. They can be set to either red or blue, or turned off completely.
The power requirements for RX Vega are interesting. AMD plumbs both reference cards with dual 8-pin connectors, yet just how much juice they consume depends upon two factors: BIOS position and configuration within the Control Center.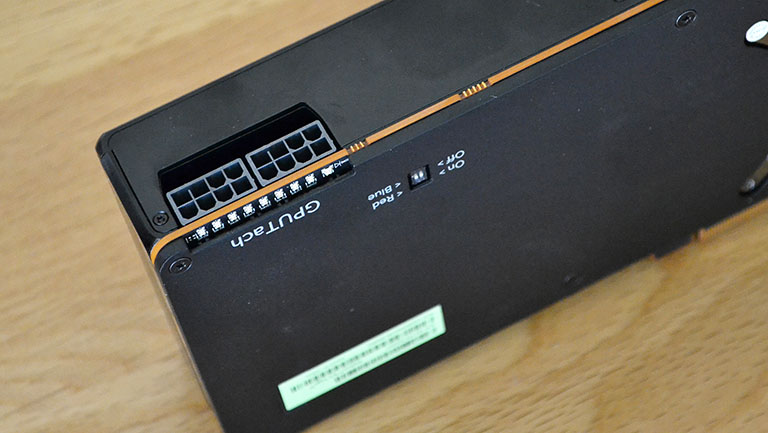 RX Vega cards have a small BIOS switch near the PCIe bracket. It toggles the amount of power being fed into the card and can be set to Power Saver, Balanced and Turbo. We'll show you how these settings translate to performance differences later on in the review.
We made mention of the frequencies for both cards in the opening page of the review, peaking at 1,546MHz for RX Vega 64 and 1,471MHz for RX Vega 56. However, those aren't strictly true, as AMD employs a form of dynamic 'XFR' for these GPUs, too. For example, RX Vega 64 can jump up to 1,630MHz for short periods, while the max boost clock on the 56 variant is 1,590MHz. In short, expect add-in board partner Vegas to run faster.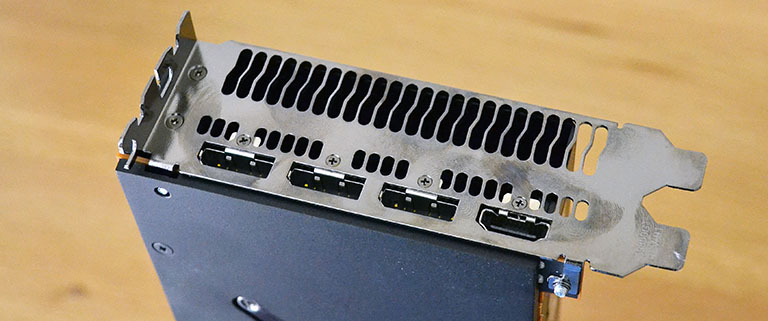 What may not change between reference and aftermarket cards is the collection of outputs, comprising three DisplayPort and a solitary HDMI 2.0.