Mobile network goliath EE has announced that it is ending its Orange Wednesday cinema deals. These offers have allowed Orange customers to get two-for-one cinema tickets on Wednesdays for a period spanning over 10 years, reports Business Insider.
Cinema is old hat
"Orange Wednesday launched over a decade ago and at its peak was a massive success and an iconic promotion," a spokesperson at EE said. "After 10 great years our brand has changed and our customers' viewing habits have also evolved so it's time to move on. That's why the final credits will roll for Orange Wednesdays at the end of February 2015."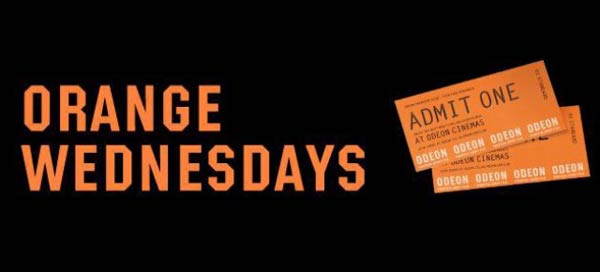 The UK mobile provider's long running deal, which attracted customers to the Orange brand when it was launched, will end on the last Wednesday in February 2015. From that date it will no longer provide the network's customers two-for-one deals on cinema tickets.
No Pizza either
Compounding Orange contract holder misery, EE will also be halting the Pizza Express chain offers from the same date. The decision to terminate the promotion was due to a "significant decline" in popularity, in some part owing to the fact that customers are simply more likely to watch a film via technology at home than head down to a cinema.
Orange Wednesdays began as a "unique" promotion, but these days other networks have started to offer similar deals. O2 for example, offers customers 45 per cent off cinema tickets on a certain day as part of its Priority Moments promotions.
New rewards coming
EE, the mobile provider born out of the merger of Orange and T-Mobile, said that it is "working on new customer entertainment rewards" and that it will be providing more details regarding the upcoming promotion soon. I think it would have made sense to offer details about the new promotion at the same time as announcing the demise of this iconic Orange Wednesdays one.