With the launch of the new BlackBerry 10 OS and associated handsets just around the corner, a little over a month away, it seems inevitable that there will be quite a few image leaks of the new range of handsets being passed around. That is what we have here. However, one of the handsets, a white QWERTY smartphone, is a previously unseen device.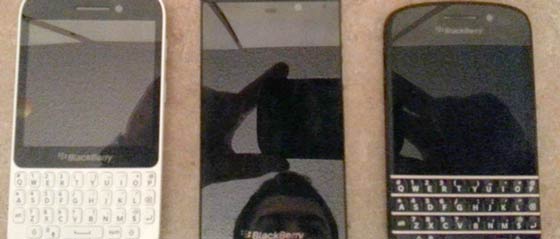 Newly leaked photo showing a white QWERTY BlackBerry smartphone
We know of two handsets that will be available after 30th January; the full touch screen BlackBerry Z10 and the full QWERTY N-series device (rumoured to be called the BlackBerry X10) both pictured in a presentation by RIM in mid-November. The latest leaked photo shows these two devices side by side with a white QWERTY device. Crackberry says this device is either "another N-Series or quite possibly the BlackBerry Dev Alpha C".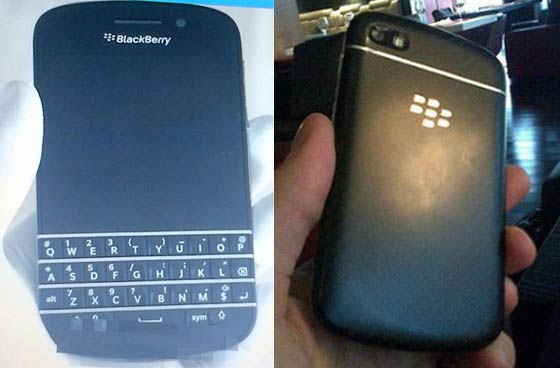 A couple of days ago these new photos of the X10 emerged

The newly revealed white QWERTY device doesn't seem to be just a colour variant of the black device; there appears to be too many design changes, for instance the chrome frets are missing. Some sites speculate that it may be the Dev Alpha C given away by RIM to 1,500 developers.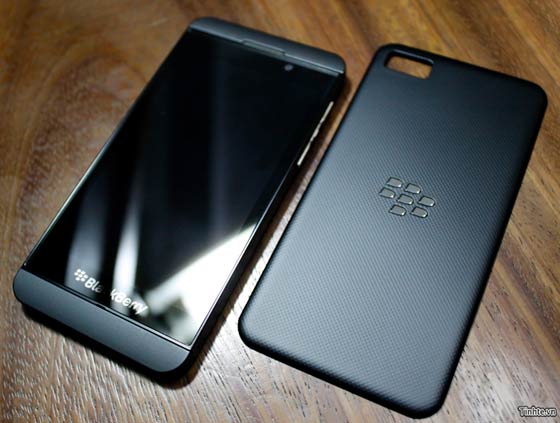 A couple of weeks ago these new photos of the Z10 emerged
To me the newly revealed white BlackBerry looks like a budget device akin to the HTC ChaCha or Palm Pixi. The other full-QWERTY BB10 device differs in not just the frets but has a sculpted keypad, quite a lot different to this white scrabble tiled affair. Also look at the difference in positioning of the screen in relation to the keyboard and the logo positioning. Will this white QWERTY device be RIM's initial budget priced BB10 handset? For now we can only wait and see how many devices will emerge during the 30th January 2013 presentation.