Following the downturn in fortune for BlackBerry maker Research In Motion, Jim Balsillie and Mike Lazaridis have stepped down from their roles as co-chief executives of the Canadian firm.

"

In every successful company that is developed by founders, there comes a time when it enters a new phase of growth and it's time for the founders to pass the baton to new management

," said Lazaridis in a statement to the New York Times.

Though its BlackBerry range of handsets were once considered trendy, the Canadian telecommunications company has failed to compete against Apple and Google's operating systems and have reportedly lost over $70bn from its value since 2008.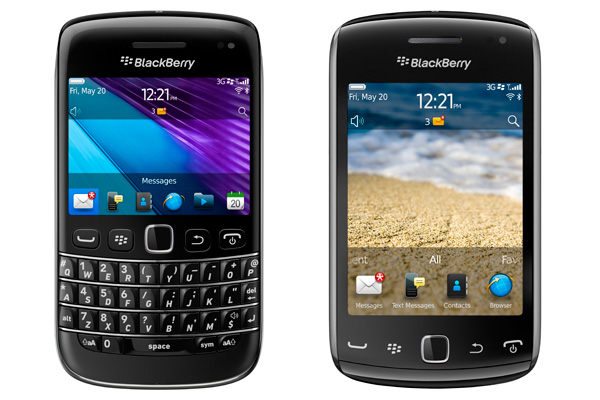 BlackBerry Bold and Curve, the most recent additions to the BlackBerry line



The two men, who have stood at the helm of BlackBerry for 20 years, will immediately relinquish their roles at the company with Mr Lazaridis becoming Vice Chairman and Mr Basillie remaining on the board. Former Siemens executive Thorsten Heins will take control at the top.

Poor sales of the BlackBerry PlayBook, and the widely-reported global service outage, have done little to help the company's image in recent months, which has resulted in growing pressure from shareholders for its bosses to step down. NPD Group claims that BlackBerrys made up just 11 percent of the US smartphone market in 2011.

On the transition to CEO by Mr. Heins, Mr. Lazaridis said, "

There comes a time in the growth of every successful company when the founders recognize the need to pass the baton to new leadership. Jim and I went to the Board and told them that we thought that time was now. With BlackBerry 7 now out, PlayBook 2.0 shipping in February and BlackBerry 10 expected to ship later this year, the company is entering a new phase, and we felt it was time for a new leader to take it through that phase and beyond. Jim, the Board and I all agreed that leader should be Thorsten Heins.

"

RIM has also been the subject of takeover speculation in recent months with Amazon, Microsoft and Nokia all said to be discussing a potential bid. In 2012, RIM plans to release the PlayBook 2.0 and a new smartphone based on the new Blackberry 10 operating system.