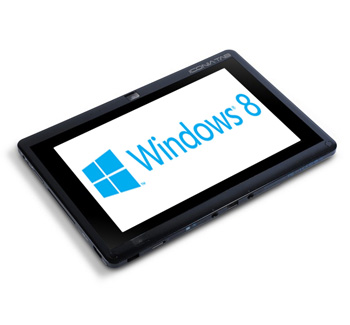 The 2012 Mobile World Congress is almost upon us, and there's a good chance the star of this year's show won't be a smartphone.
Instead, all signs suggest that Microsoft's next flagship operating system will become the show's main attraction. Windows 8 appears to be on track for a late 2012 launch, but users around the globe will get their first taste of what's in store on Wednesday, February 29, when Microsoft releases its first Consumer Preview at MWC.
The software's pre-beta preview will result in intense speculation and debate, and we may get a glimpse at some of the first Windows 8 tablet devices. But that got us thinking, how much would we be willing to pay for a Windows 8 tablet?
Apple's iOS currently dominates the tablet landscape and iPads are available starting at £399. Android tablets, meanwhile, are readily available at under £200. Windows 8 may of course offer a unique proposition - it could be more mobile PC than tablet - but would that give tablet manufacturers free reign on price? Or has the half-hearted Slate PC already shown us that high-powered and premium tablets don't stand a chance?
We're likely to find out one way or another later this year, but it's an interesting point of discussion and this is your chance to have your say. So without further ado, how much would you pay for a Windows 8 tablet?