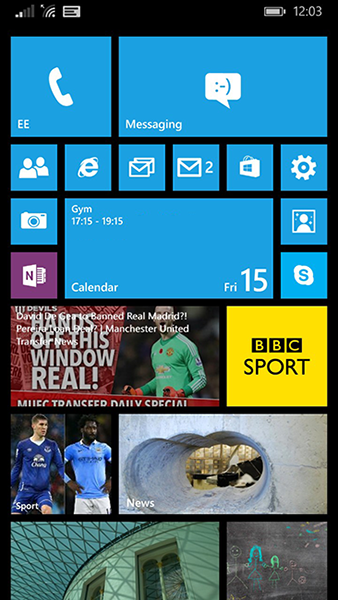 We enjoyed seeing your desktops following our last Question of the Week, and as requested by forum user Ulti, we're following-up by inviting you to share screengrabs of your phone's home screen.
Chances are, this small display is the one item you look at the most each day, so it'll be interesting to see how much time and effort different users devote to customising their window into today's increasingly mobile world.
I'll get the ball rolling with the screengrab to the right, showing the home screen of my Nokia Lumia 735.
Yep, I'm one of those rare Windows Phone users, but I find the operating system to be simple yet effective, and it helps that the phone cost just £55 from Ebay.
Contrary to what seems to be the norm these days, the first shortcuts on my home screen are all geared toward traditional phone use - calls, text messages, emails, calendar and the web browser.
I also use OneNote quite a lot, so that features prominently, as does my other passion - football, and in particular Manchester United.
Enough about my home screen, let's see what you choose to do with yours. Share your screengrabs in the comments section below, and please remember to state which phone it is that you're using.