Simple yet effective mid-priced wireless headset for Xbox 360
Though Plantronics is certainly no stranger to the headset market, the GameCom x95 marks the company's first wireless venture into the world of console gaming. Established in the early 60's, Plantronics was initially responsible for creating much smaller and lightweight cans for air traffic controllers. From that success, it entered the office and home space creating a wide range of entry-level headsets and mid-priced solutions. Adding to its diverse range, Plantronics also began creating wireless products in the 80's and now offers a strong line-up of mobile and Bluetooth headsets. With a number of high quality wireless solutions already available for Xbox 360, from the likes of Turtle Beach, Mad Catz and Razer, the GameCom x95 faces some tough opposition from established gaming brands. Nonetheless, the X95 comes in at the price point of £79 (RRP), which may prove to be a lot more attractive to gamers than some of the high-end solutions currently on offer.

The GameCom x95 has been created specifically for Xbox 360, so unlike some of its competitors it disappointingly doesn't double up as a PS3 or PC gaming headset and can't be used on VoIP applications, such as Skype or MSN. Aside from the x95 operating on a wireless 2.4 GHz frequency, the design of the headset is identical to that of the wired GameCom x40. The only major change is the x95 has a fairly simple and unassuming matt black design accentuated only by an artic white rim around each of the speakers and the GameCom logo embossed on the top of the headband. The mic boom is nicely concealed, resting up against the inner side of the headband and can be twisted down easily into place, while the volume and mic controls are placed handily on the outside of speakers, meaning you can quite comfortably use your thumbs to quickly change volume or mute.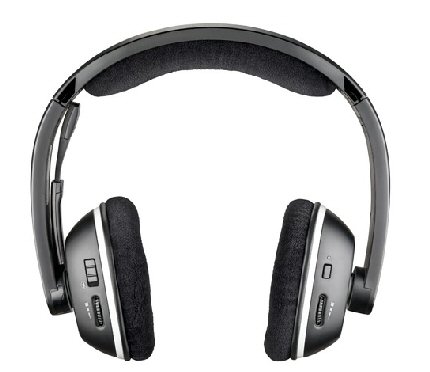 Click for larger image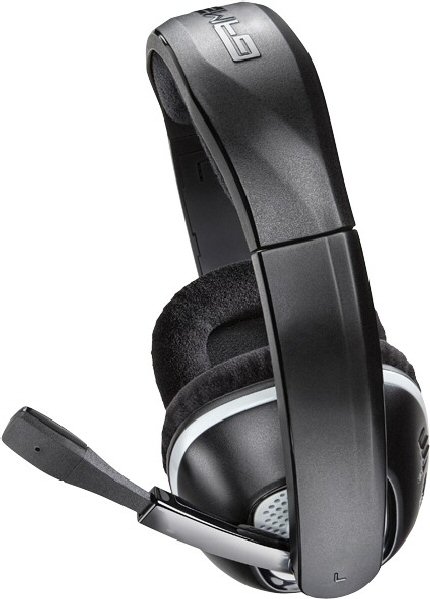 Click for larger image



The headband is simple to adjust with sliders either side enabling you to position it comfortably on your head. Both the headband and the ear cups are cushioned by a soft material that looks quite plush and feels rather like a comfortable, fleecy dressing gown. Indeed, the x95 is very comfortable to wear even for long periods of time. With the speakers gripping and enclosing the ear tightly without too much pressure, plus the lightweight feel of the headset, it's quite easy to forget you're wearing them. A slight twist of one of the speakers reveals a hidden compartment where you have to place two AAA batteries. Based on my first bout of usage, the batteries lasted approximately 7 hours, which is quite impressive.

Continued overleaf...