Volcanic eruptions, earthquakes, tsunamis - the world is on the brink of disaster.
What's it about?
Continuing where Secret Files: Tunguska left off, Secret Files 2: Puritas is a classic story-driven point and click adventure. It follows the sultry, sarcastic, red-headed Russian, Nina Kalenkow as she investigates a sinister secret society who may or may not be (we'll leave that for you to find out) behind a number of natural disasters currently threatening to bring Earth to a premature end.

Secret Files 2 predominantly follows and puts you in control of Nina, but it also features periods of gameplay where you jump into the shoes of her ex-boyfriend Max and friend Sam as they search for clues and meet a variety of colourful characters on their journey to discover more about the mysterious Puritas Cordis.

Secret Files 2 features traditional point-and-click gameplay and a familiar interface, however the Wii Remote and Nunchuck provide an alternative control method to the dragging and clicking of a PC mouse. From the third person perspective you can either move Nina by pointing at an area on-screen and then clicking the 'A' button on the Wii Remote or by using the thumbstick on the Nunchuck.

As you interact with characters the story builds gradually and plenty of clues are leaked to enable you to work out the assortment of inventory-based, dialog, combination and logical puzzles. The main bulk of the gameplay however sees you exploring the likes of a cruise ship, Indonesian Island or and Zoo, picking up items and combining them with each other, or dragging them across the scene in order to interact with other items or characters.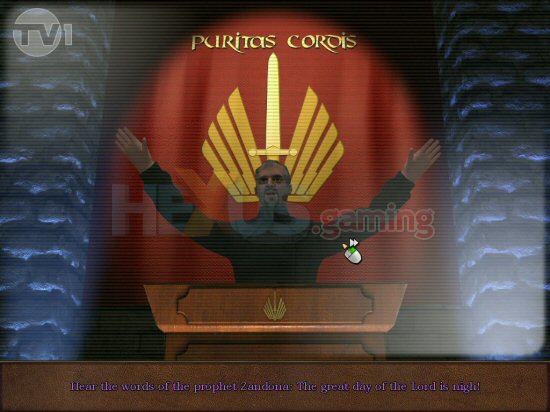 Click for larger image
Gameplay impressions overleaf...