The Warrior's big brother steps into the firing line
Now you may have just read our review of the WolfKing Warrior, the handy little gamepad that not only makes FPS controls a tad easier but frees up some desktop space too. This time around we're having a look at the Warrior's big brother, the Timber Wolf… so think along the lines of a normal keyboard but with a Warrior sprouting out the left-hand side.

So, if you haven't read the Warrior review I suggest you go off and have a read first as this will tell you all you need to know about the gamepad part of the Timber Wolf. Well, that's not quite true actually as the gamepad part of the Timber Wolf is actually missing a couple of features that you'd find on the Warrior but other than those it's basically the same.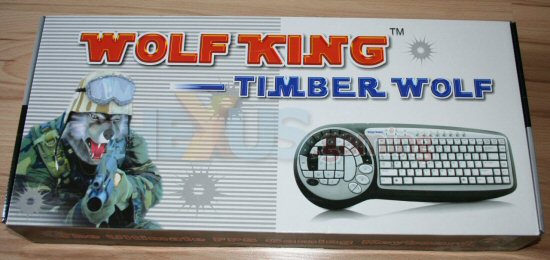 Click for larger image



Anyway, with a full-sized keyboard added on, you get everything you want on there anyway, right? Well, almost…