First co-branded Xbox 360 headset finally lands
TRITTON has teamed up with Microsoft and launched the first co-branded Xbox 360 headset. Called the Detonator, the £60 headset bears the hallmark of Microsoft's console loudly and proudly.

Decked out in white and Xbox green, the Xbox 360 logo is clearly visible on the box, standing side-by-side with the TRITTON branding to signal very clearly that the Detonator is specifically optimised for gaming on Microsoft's console.

Open the packaging, take the headset out and the joint branding is much more subtle. With no sign of Xbox green anywhere on the headset, TRITTON has opted for an indistinct, glossy black imprint of the Xbox 360 name which runs sheepishly along the top of the headband.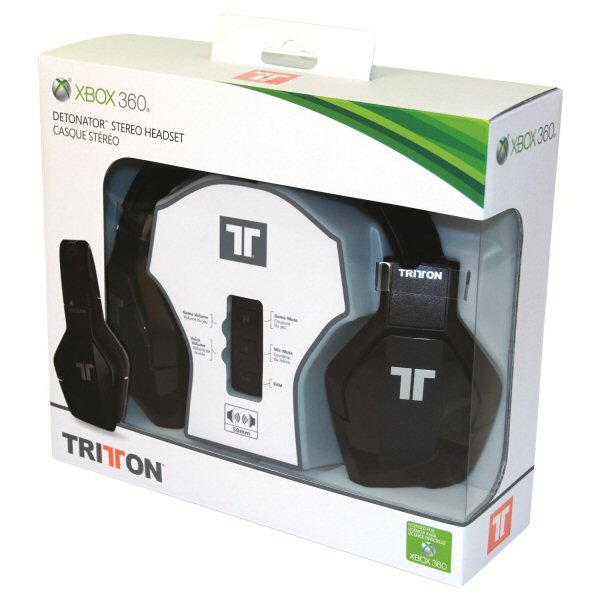 Meanwhile the TRITTON logo, decked out in silver, appears prominently on the outside of each of the cups while the brand's orange-and-black colour scheme – black headset and headband and orange cup interior – takes centre stage. Though we expected Xbox green to appear somewhere on the headset, the Detonator is stylishly presented with the glossy black colouring of the outer cups and silver TRITTON logo standing out from the matt black headset frame.

Initial impressions are good. The headset feels very comfortable to wear thanks to the soft plastic-covered padding on the headband. Your ears are enclosed snugly by the circumaural ear couplings that are padded out in leatherette.

On the headband, just above the cups, you can adjust the headset by up to 1.25in either side and can swivel the cups to ensure you get a snug fit.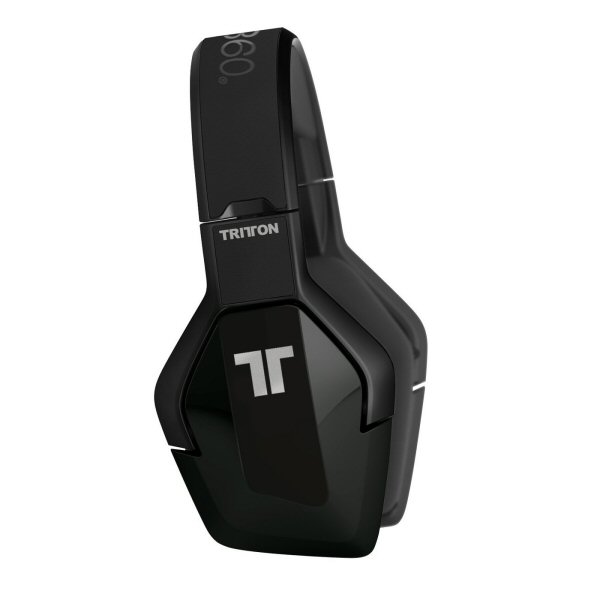 Overall, the Detonator feels like it's been built to last with hard-wearing materials and a sturdy headband. Its styling is also impressive – particularly the distinctive angular shaping of the cups.

The cups are comfortable around your ears and do a good job in blocking out exterior sound, while the light material ensures your lug-holes don't get sweaty or too hot.