Grows on you with age
The Logitech Gaming Mouse G500 is a revised version of Logitech's popular G5 mouse offering a few new changes over its predecessor. Released in September 2009, you can now pick up the G500 for around £45.

Opening the box
It's good to see that not every manufacturer uses that ridiculous clam-shell plastic casing that requires you to butcher the packing with any sharp implement you can get your hands on. The Logitech Gaming Mouse G5000 comes neatly boxed and can be slid out of the packaging with little effort where you can then simply lift the mouse out of its snug hole without any danger of harming it. Inside the box you also get a set-up guide and details of Logitech support, plus a small metal tin that comes complete with 6 x 4.5g weights and 6 x 1.7 gram weights.

Set-up
Plug it into the USB port and the mouse works from the off with default settings that pretty much seem perfect for general internet browsing, or work-related business. The manual points you toward the Logitech download site for software installation, which is easy to navigate and was able to detect my mouse immediately and point me toward the right version to download - SetPoint version 6.

Ah, now we have a problem. It won't install on my PC, an error message appears saying that there's an error with the Logitech Installer. It downloads fine, it just won't install. After trying to troubleshoot the problem myself there was plenty of information on the official Logitech site that offered good advice, but unfortunately didn't help me. So I decided to contact technical support via the website and immediately got an email back saying they'd be back to me within one working day. I could have gone through our PR contact, but I wanted to see how good the customer service actually was. Turns out it was excellent. Logitech got back to me within 24 hours as promised, and although it would have been nice to speak to a human being, the email I received instructed me to try a few things to attempt to fix the problem.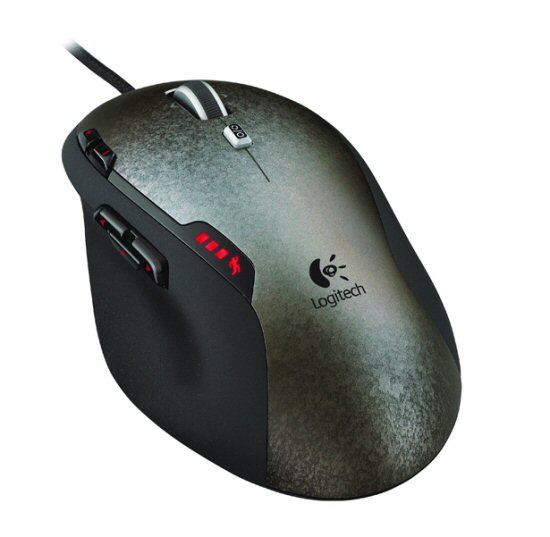 Turns out I had to do perform a clean boot and uncheck processes and start-up items in the MSCONFIG. It isn't the ideal way to begin what I hope to be a long and fruitful relationship with my new mouse - and it didn't inspire me with confidence - but the service was prompt, instructions were clear, and the solution from tech support did fix the issue. Whether others have, or will, face the same problem is obviously a concern, because it's still uncertain what caused the conflict. At least you can be certain that Logitech's customer service was put to the test here and passed with flying colours.

So, I'm into the SetPoint software! One thing I've found with Logitech software, from time spent with the G-Profiler software for the Logitech G110 keyboard, is that it's really clear and simple to use. Here I can set up custom button profiles effortlessly and save them with the on-board memory feature. I can set values to pointer speed, pointer trails, acceleration and scrolling size among a host of other things. One thing I did do was turn mouse acceleration off when playing Bioshock 2; and it only took me ten seconds or so to boot the software up and make sure the box was unchecked. There are ten programmable buttons on the mouse and all are easily set within the excellent SetPoint software. You can even record keyboard shortcuts onto the mouse (now that's just lazy.)

Continued overleaf...