The follow-up to Street Fighter IV arrives next Spring with classic 2D Street Fighter fighting action, a host of new and returning characters, more advanced online gameplay, an enhanced ultra combo system and more.

Super Street Fighter IV features the full roster of 25 characters from Street Fighter IV such as Ryu, Ken, Crimson Viper, Abel, El Fuerte, and Rufus, while adding approximately eight new characters to the world. The new roster includes classic combatants from previous Street Fighter games like T. Hawk, DeeJay, Guy, Cody and Adon as well as all-new characters such as the mysterious and deadly female fighter, Juri. The addition of Juri also brings another first to the Street Fighter franchise as she is the first fighter in series history to utilise the legendary Tae Kwon Do fighting style.

Beyond characters, Super Street Fighter IV adds an enhanced Ultra Combo system as well as major enhancements to the online and offline gameplay modes introduced in Street Fighter IV. Online will feature the following game modes:

- Team Battles: Up to eight players can participate in 2 vs. 2, 3 vs. 3, or 4 vs. 4 team elimination battles.

- Endless Battle: Up to eight players can participate in an endless elimination online match where the winner stays on and plays against the next player in true arcade fashion. Spectators can also chat with each other as they watch the match.

- Replay Channel: Players can view recorded matches and discuss the match while watching replays of great matches from players around the world.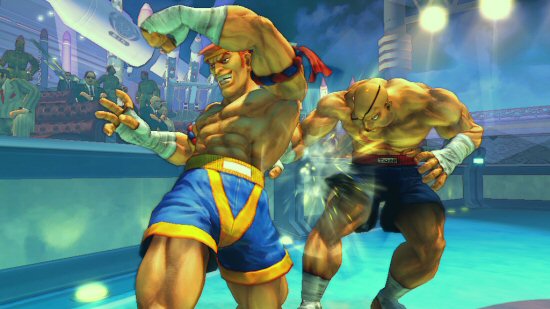 Super Street Fighter IV will also see the return of the bonus stages where you're tasked with annihilating a car with regular and special moves before the time runs out, or destroying barreks within a time limit. Gameplay has also been rebalanced to provide challenges for both newcomers as well as the most seasoned Street Fighter pro.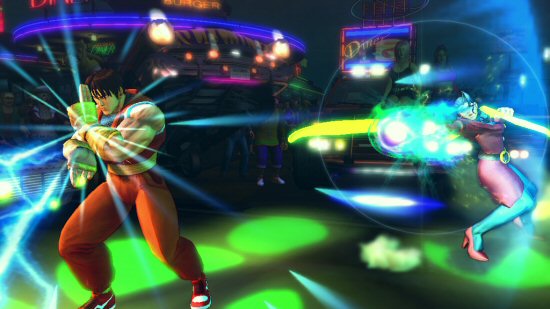 Super Street Fighter IVwill be coming to the Xbox 360 and PlayStation 3 in Spring 2010.