The Nazi's dark obsession with the occult brought to life
When Wolfenstein 3D was released in the early 90's it was lauded as a title that popularized the first person shooter genre. The series originally started off life as a stealth-based game, with Muse Software behind the helm, but id Software took over development and injected the series with pace and flair. In 2001, the critically-acclaimed Return to Castle Wolfenstein (RTCW) gave the series cult status among its legion of fans with a multiplayer component that introduced some of the features that are now taken for granted now in many online first person shooters.

You would have thought that id Software would have capitalised on its success and released Wolfenstein games year after year, but it's been a long wait for Wolfenstein, the sequel to RTCW. Let's hope that's because the studio is striving for perfection, because there's a lot of people been waiting for its return. Simply put: Wolfenstein is a game that has a lot expectation riding on its shoulders.

In Wolfenstein, the Nazi war machine once again has its grip on mainland Europe, where they are intent on harnessing supernatural forces to gain world domination. In the role of special agent B.J. Blazkowic, it's up to you to eliminate the threat from Heinrich Himmler's feared SS and supernatural foes. Not only does Wolfenstein promise to be an action-packed experience, allowing us to join up with resistance forces, and employ an arsenal of conventional and otherworldly weapons in attempts to annihilate the Nazi war machine, but it features interlinked missions, story-driven combat and a heavy focus on a multiplayer experience that includes class-based team objective gameplay.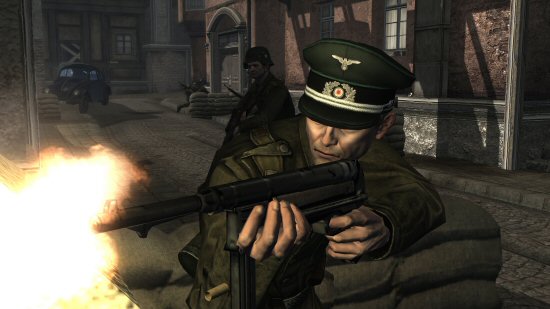 Continued overleaf...