Microsoft is launching the new Kinect PlayFit dashboard for Xbox 360 today. It is available now as a free download for all Xbox Live members in the US. Microsoft says the service will be launched internationally later in the week.
The Kinect PlayFit will collect all user fitness game data on a dashboard. This aggregates and tracks your fitness statistics when playing compatible games such as Kinect Sports, Dance Central 2, Kinect Star Wars and Your Shape Fitness Evolved 2012. You can see your calories burned over time and see how your own sweating ranks compared with others around the globe on a leaderboard. There are "incentives" to help you burn those calories such as earning Kinect PlayFit Achievements, Gamerscore and Avatar Awards.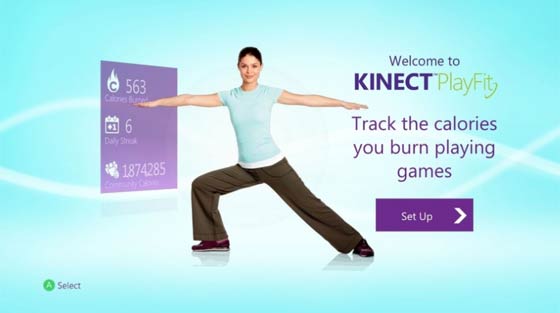 Here's a bit of what the Microsoft press release says:
"Kinect PlayFit inspires an active and healthy lifestyle through fun and play:
First of Its Kind – This is the first ever fitness tracking application on a video game console.
Social Motivation – Kinect PlayFit keeps it social with activity challenges, rankings on leaderboards and integration with the Xbox LIVE community to break a sweat together.
Survey Says – According to a recent survey*nearly 75 percent of respondents believe that video games should include a component that encourages physical activity. Also, 70 percent said that physically active video games can complement or supplement traditional exercise."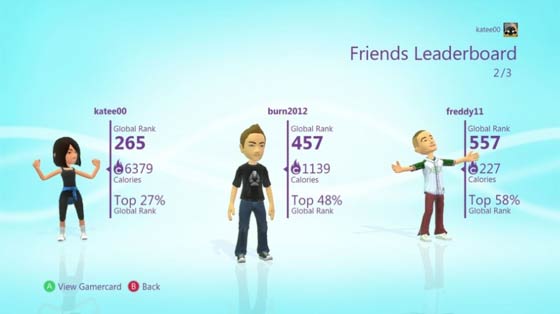 The PlayFit dashboard may well prove popular with those who enjoy these physically active games. The PlayFit dashboard is a free addition to your Xbox360/Kinect setup and the extra online social motivation features may push a user's physical activities a bit further than solitary exercise pursuits or comparisons with inept/geriatric/infant housemates would.
Burning calories using the force…