Rockstar Games has finally confirmed that a fifth installment in its controversial Grand Theft Auto series is in development.

Furthermore, the New York City developer has teased fans with news that the announcement trailer for the open-world action adventure will launch on November 2, 2011. Absolutely nothing is known about Grand Theft Auto V (GTA V) at this point, but that hasn't stopped rumours spreading the net like wildfire.

A logo on the official teaser site has sparked rumours that the 'Five' logo may be a representation of the $5 bill, suggesting that Las Vegas could be setting for this new iteration in the long-running series.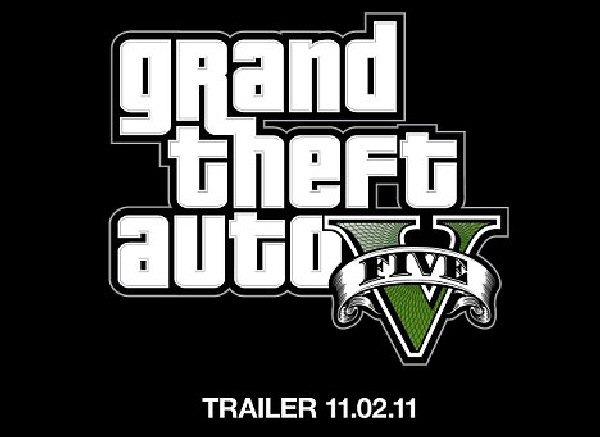 Detroit, London, Miami and Los Angeles have all been touted as potential new location for Rockstar's adventure.

The only snippet of information we do have is that Rockstar hosted auditions earlier this year for the following cast of characters:

- 10-15 "young, fast-talking boy fighting for the right of young boys to drink alcohol and have sex."
- 18-25 "liberal young male who believes in a conspiracy made by Republicans to undermine America".
- 30-40 "white creepy man who thinks that technology is a poison against the wilderness."
- 20-25 "female obsessed with sex parties, always dreaming of becoming a Hollywood celebrity."

There aren't many clues here, but if this was a casting call for GTA V we can certainly rule out the possibility of London.

Since its inception in 1997, the Grand Theft Auto series has gained notoriety in the mainstream media for its violent gameplay which involves hi-jacking cars, killing innocent people and rising up the ranks of local gangs. Gamers, however, revel in its sparkling production values, strong characters and storylines, and exciting open-world gameplay.

Love it or hate it, the world's eyes are going to be glued to the teaser site on November 2nd.

Rockstar is obviously keen to see what fans think of the announcement, promoting the Twitter hashtag #GTAV to spark off mass debate.