The latest edition of Playstation magazine apparently states that Electronic Arts are currently in the process of developing the high-speed racing games, Road Rash and Burnout 5.

Whilst Burnout 5 comes as no surprise, they'll be plenty of excitement over the new version of the violent racer, Road Rash! It will be the ideal opportunity for those who love racing games, but constantly lose out to the online experts, to get their revenge on the road, vigilante style. This will be the game's first outing since 2000, when Electronic Arts released the title for the Game Boy Colour.

In Road Rash, players can choose from a selection of powerful bikes in a race to win – whatever it takes! There are no rules and no room for the faint-hearted! Open the throttle and hold on tight for a white-knuckle, action-packed ride of your life!

There is currently no official word from EA, so treat this as rumour until we get more information.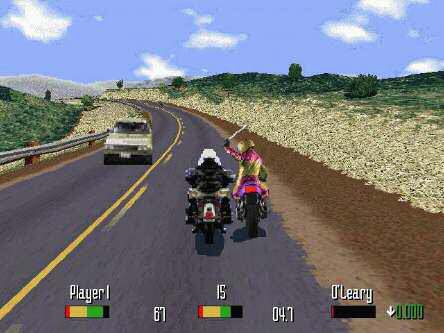 Source : Gamers Reports