Realistic ground textures and realistic environments.
Ubisoft has today released images showing what we can expect from its upcoming aerial combat game, Tom Clancy's H.A.W.X.
With more than 16 international locations in the game, every mission will have players flying and battling over GeoEye-provided satellite imagery in a three-dimensional environment. Geoeye, who provide satellite, aerial and geospatial information, has provided high-resolution images taken from its commercial Earth-imaging IKONOS satellite for integration into Tom Clancy's H.A.W.X
The H.A.W.X development team is working closely with specialists at GeoEye to integrate realistic satellite images for every location throughout the game, including Rio de Janeiro, Cape Canaveral and the Middle East.
We've got high hopes for the first ever aerial game from the Tom Clancy series, and judging by these images, it looks like we'rve got good reason to be excited.
"High-resolution satellite imaging is moving from the black world of intelligence to the white world of commerce and Tom Clancy's H.A.W.X will bring that reality to gamers," said Mark Brender, vice president, corporate communications and marketing at GeoEye. "With video game graphics becoming more realistic, the use of high-quality photographic ground textures in H.A.W.X adds true photo-realism to the air combat experience."
H.A.W.X is due out on PC, Xbox 360 and PS3 in early 2009. Don't forget to check out our First Look at Tom Clancy's H.A.W.X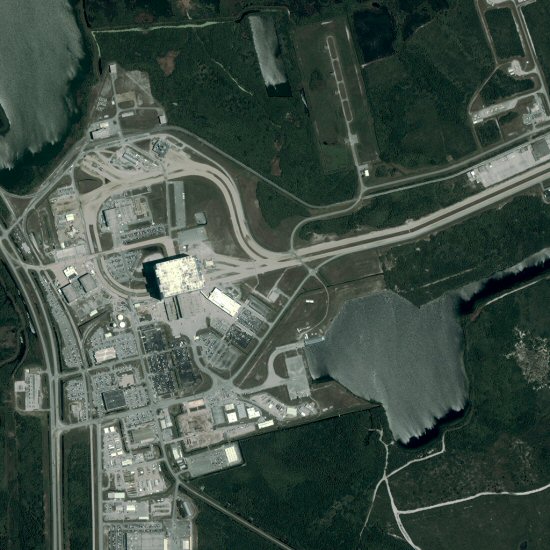 More images overleaf...