As predicted, the successor to the DS Lite has been announced today at the Media Summit in Tokyo. What wasn't expected, however, was the list of new features that was reeled off, that come in addition to the camera and music-playback function that we already knew about.

Due for release in Japan on November 1st, priced JPY 18,900 (GBP 100 / EUR 130) and planned for release in Europe next Spring , the DSi will be available in both white and black versions and will include two cameras, a bigger screen, a DS-specific download service, an SD card slot and music playback functions.

Nintendo's Satoru Iwata revealed that the new DSi screen will be 3.25 inches diagonal width, 0.25 inches bigger than that of the DS Lite. It will also be thinner than the DS Lite, measuring 137 millimeters x 74.9mm x 18.9mm, in comparison to 133mm x 73.9mm x 21.5m and will also be 4 grams lighter.

Hardware improvements include a better battery recharge time, on-board memory and an SD card slot.

Users will also be able to use a new online download service featuring DSi points, similar to Wii ware, allowing us to download full games.

Other features include:

Built-in web browser
Improved audio
Backwards compatibility with the DS Lite (no Gameboy advance games though)
DS and Wii compatibility, which will allow you to take pictures with your DS and play them on your TV via Wii.

In the list of specifications, there does appear to be a backwards step for the handheld - the battery life. With the DSi, battery life will be shortened from 15-19 hours of play at minimum level of LCD brightness and 5-8 at full brightness (DS Lite specs), to 8-15 and 3-4 hours respectively.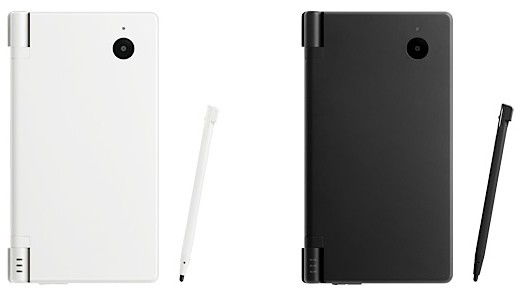 It's fully expected that the cameras will be utilised for future games on the handheld.

The full specs can be found at the official site , although if you can't speak Japanese you're stuffed. Alternatively, head over to IGN , who have kindly translated it.

Will you pick up a DSi? Let us know your initial impressions in the HEXUS.community forums.