The likely characters, storyline and gameplay
The Characters

A casting call by Rockstar earlier this year revealed it was seeking the following characters…

- 10-15 "young, fast-talking boy fighting for the right of young boys to drink alcohol and have sex."
- 18-25 "liberal young male who believes in a conspiracy made by Republicans to undermine America".
- 30-40 "white creepy man who thinks that technology is a poison against the wilderness."
- 20-25 "female obsessed with sex parties, always dreaming of becoming a Hollywood celebrity."

If the casting call does relate to GTA V, it tells us a little about the characters on the fringe of the game, and the line about "the conspiracy to undermine America" hints at modern-day issues in the US that would tie-in nicely with the rumour of the present-day setting.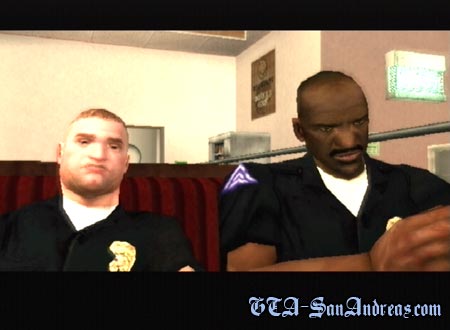 San Andreas cops make a return?



One of the major rumours, claiming to be from a Rockstar source, is that Officer Tenpenny and Officer Pulaski, who appeared in San Andreas, will make a comeback in GTA V. This fits in nicely with the rumour that the game will be set in Los Angeles and in the modern day. Officer Tenpenny and Officer Pulaski would be about 20 years older, but perhaps they've now made their way up the ranks of the Police Force to senior figures. Again, persistent rumours suggest GTA V is rumoured to heavily feature the LAPD.

Storyline

In every GTA game we've had to rise up the crime ranks, but word on the street has it that GTA V will put us in the role of a Police Officer in the LAPD and we'll be given a number of moral-based choices to make. If this is the case, Rockstar may have taken a leap out of the LA Noire playbook, starting players off as a rookie cop and then making his way to the top through either law-enforcement, or law corruption.

How about this for a twist? Some sources suggest that we will have the opportunity to switch characters in the game. We're not sure how this would tie-in with the storyline, but we might get the opportunity to play from the perspective of both sides of the law, which would certainly give us a reason to test-drive a variety of cars - a major feature in any GTA game.

What seems more likely, however, is having to go undercover as a cop, perhaps infiltrating some of the city's' gangs. This would give us the opportunity to engage in familiar GTA-style missions and decide whether to play good cop or bad cop. It seems this is more likely to be the case as it lets players enjoy the old GTA formula which they have grown to love, while adding the twist of playing as a copper.

Gameplay

We'd thoroughly expect GTA V to be another sandbox title full of crime-based shenanigans and furious shoot-outs, but if we do get to play as a cop it's highly possible Rockstar may incorporate some detective-style gameplay, perhaps similar to what we've seen in LA Noire. Though this would represent a change of pace for the series, the combination of all-out action and slow-paced detective work could be a marriage made in heaven.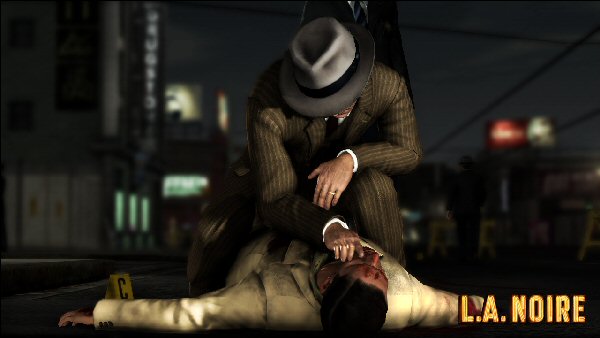 LA Noire-style detective work?



Some of the more believable rumours talk of a credibility system similar to Red Dead Redemption, where you make certain moral choices that will affect the storyline. Perhaps we'll be able to choose whether to arrest a suspected bank robber, or shoot him down in cold blood, or maybe accept a bribe and let him free. If this is the case, we'd expect repercussions to occur as part of those moral choices.

Release Date

With LA Noire and all of its DLC most likely out of the way now, and development on Max Payne coming to a close ahead of its March release, Rockstar has the rest of 2012 to focus on bringing GTA V to market. Rockstar will use E3 in June next year to hype up the game and we'd firmly expect the studio to reveal an autumn 2012 release date for its next Grand Theft Auto outing. A more bold prediction from us will see Grand Theft Auto V release on the week commencing October 15, 2012. You heard it here first.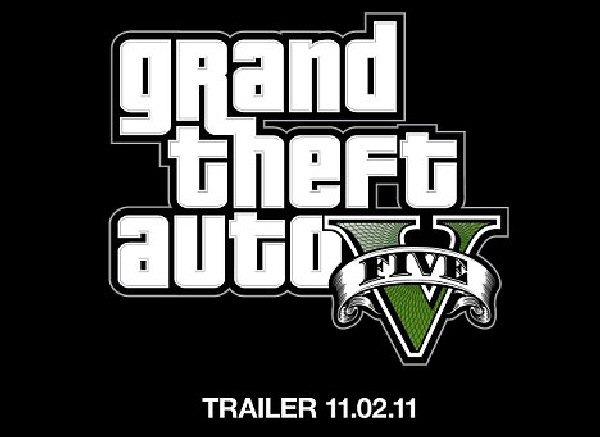 That's November 2nd folks!



Until Rockstar reveals its hand, which may well happen next week, what we've discussed here is strictly speculative. Don't forget to keep an eye on the official site for the new trailer landing on November 2nd, where we'll undoubtedly uncover a few more clues in the days to come.