The popular Ape Escape series is set for a comeback this summer of PlayStation 3 and aims to take full advantage of the PlayStation Move peripheral.

Courtesy of Worldwide Studios' Japan Studio, Ape Escape sees a breed of cheeky space chimps invading planet Earth - it's down to you to catch the critters and save the day. 15 stages of monkey mayhem are planned as you track down the evil primate leader, Specter. The PlayStation Move motion controller will transform into a host of gadgets to catch those pesky monkeys – from the Monkey Net, Slingshot and Smasher to super-gadgets like the Banana Zapper and Ape Vacuum. You can use your new tools in two types of gameplay - bash off apes in Chase battles or attack and defend simultaneously to prevent monkeys from grabbing your bananas in fast-paced Capture battles.

They'll also be a mini-games section and each game will be unlocked as you smash through story mode. Pay a visit to the Goodies section to review your monkey manoeuvres or hone your chimp grabbing skills in a training session to see how each of the gadgets work. Ape enthusiasts can also log in to Monkeypedia, and check out over 500 different monkeys available to capture.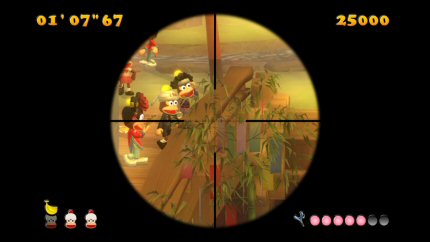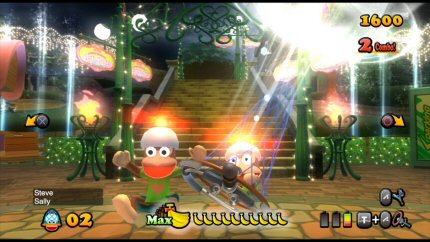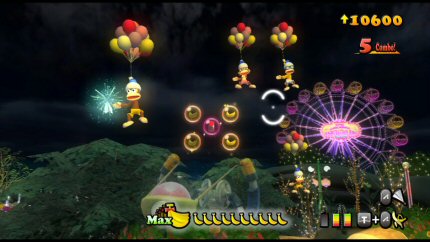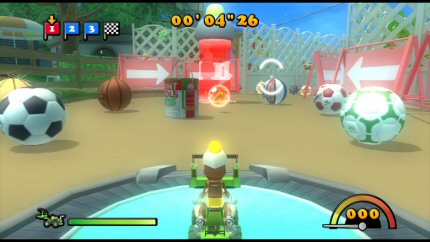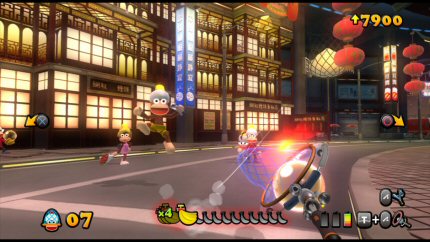 Ape Escape swings into stores this June.