Game music isn't being pushed in the right direction
Interview with Jesper Kyd: Award winning games composer

About Jesper Kyd

Jesper Kyd's dedication to create scores that transcend traditional repertoires has gained him international critical acclaim and numerous accolades from the arts and entertainment industry. Kyd's hybrid electronic and live choral score for Freedom Fighters earned him the GameSpot award for "Best Original Music in a Game" and nomination for "Best Use of Sound in a Game" at the Billboard Digital Entertainment Awards. His fusion of minimalist electronica and dark orchestral and choral grooves featured in Hitman: Contracts was awarded best "Original Music" by the British Academy of Film and Television Arts at the 2005 BAFTA Games Awards.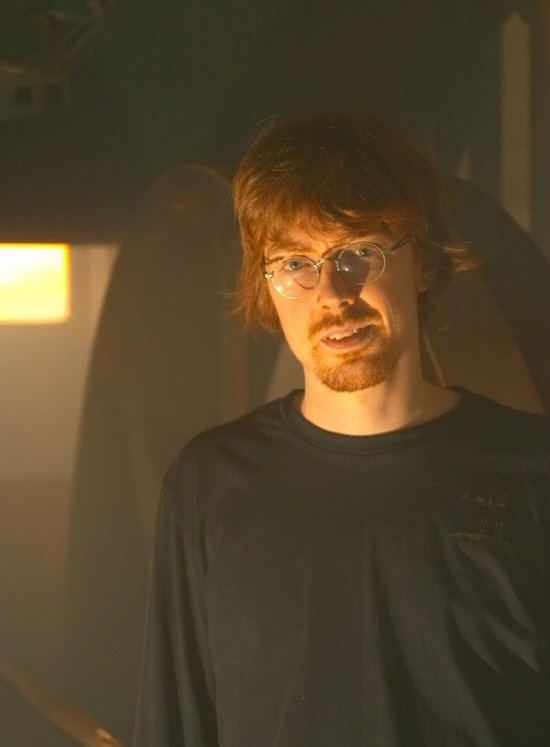 HEXUS: Please introduce yourself to our readers…
Jesper: I write music for video games and films. I have been writing music for video games for 14 years and have written the score for all the Hitman games, Freedom Fighters, Splinter Cell, MDK2, Unreal Tournament 2007 and many more.


HEXUS:How did you get into composing for games?
Jesper:It started out back in the demo scene. I was part of a Danish demo group called Silents and we got together with another group called Crionics and started making games for the Amiga. Soon we started creating Sega Megadrive/Genesis games and our first game called Subterrania was sold to SEGA. We all moved to the US and started creating more games.


HEXUS:What is your main influence when creating music scores for games? Do you play the game first and then have a general idea of what style of music to use?
Jesper:When possible I always play the game first. It makes it easier to figure out what the game developers are trying to express with the game. Videos, storyboards and screen shots also help when defining the music style. This, together with good communication with the game team, is what defines the music.
HEXUS: How does composing for games differ from other media and classical composition?
Jesper: It's hard to explain but there is a huge difference. It's mostly with the "feel" of the music that it differs. Film music has to work right away and express the scene the first time you see the film. With in-game music, I try to create deeper and more complex music that people will understand better the more they hear it. When I write a score it feels more like writing an album rather than writing a score. Most game scores often have anywhere from 20 – 50 themes, whereas a movie repeats a small handful of themes throughout the film. A game is just so much bigger than a film, since it can take 20 – 100 hours to complete a game. So a 2 hour film score with 5 themes is not going to work for a game.


HEXUS: Other artists often influence classical composers, would you say you've been influenced by any other composers, classical or game-related?
Jesper:I enjoy composers that have their own style such as Vangelis and Jerry Goldsmith.


HEXUS: What is your favourite game composition to date, and why?
Jesper: I don't have one. I am much more into film and electronica music. I don't feel game music is being pushed in an original direction. Since most of the game music coming out is inspired by Hollywood, I would rather listen to a Hollywood film score instead.


HEXUS: What challenges and opportunities do you see emerging in the future of game composition?
Jesper: As far as original music composition is concerned, I think we really need to stop looking up to Hollywood if we are to create something original that will gain mainstream respect. I will continue to keep pushing my music further and keep creating music that sounds original. If the game industry keeps writing music in the style that's popular right now, in a couple of years the music will sound dated and become disposable very quickly. This is the root of the problem in the game industry, because in a couple of years people will not be playing the PS2 or PS2 games anymore, but PS3 or PS4. It is a sad fact that due to their lack of quality most of the current soundtracks will not withstand the test of time. Look at Jerry Goldsmith and Vangelis scores. They still sound amazing and that is a testament to the composers and their desire to create something unique. Truly unique music will always live on.


HEXUS:How do you see the future of audio/music in games progressing in the future?
Jesper:Some interesting things are starting to happen with interactive music systems. These will become very complex and I expect entire sessions of music to be available for mixing in real-time to fit what the game player does. In other words, if I have 100 channels of audio in Cubase, I will be able to import these into a Pro Tools-type program and have the game code jump and fade between channels in real time.


HEXUS: What music do you listen to when chilling with your feet up at home?
Jesper: I listen to everything from classical music to dance music to African, Middle Eastern, and New Spirit Jazz. Currently I am getting a kick out of old John Barry scores such as The Black Hole and Midnight Cowboy.
HEXUS: How much time is spent on the soundtrack of an average game?
Jesper: Anywhere from 2 to 6 months, depending on the amount of music written and the amount of live performances recorded. With live performances the editing and mixing often adds considerable extra time to scores.


HEXUS: What advice would you give to someone who wants to study music production at University, and ultimately for a career?
Jesper:Experiment with music styles as much as you can and try to find your own sound.


HEXUS: What do you consider to be an effective piece of in-game music?
Jesper: Something that does not just follow the action of the game but goes deeper and adds an extra atmosphere to the game. Games to me are about creating as much depth and atmosphere as possible, and this maximum emersion will keep the game player longer in the game.