Wizard needs food badly!
Eidos has confirmed that is currently working on a remake of the classic coin-op fantasy hack and slash arcade game, Gauntlet, which will feature 40 maps and three realms when it's released on Nintendo DS later this year.

Alongside the fast-paced, retro RPG crusade-style gameplay, Eidos is also introducing in-depth multiplayer features including cooperative play and competitive multiplayer. The arcade style competitive multiplayer feature will include modes such as - Deathmatch, Team Deathmatch and Treasure Hoard game modes, hosted with local Nintendo Wireless play or via Nintendo Wi-Fi Connection

Gauntlet will also be one of the few titles to take advantage of VOIP allowing players to communicate online with their friends.

Gauntlet is set in a fantasy-themed universe where evil cloaks the world from the high clouds of Ascendia to the depths of the lava-ridden Abyss. Players can choose from the four classic heroes, Elf, Warrior, Wizard, and Valkyrie, each with their own strengths, weaknesses and special abilities. Throughout the journey, the heroes will slash their way through demonic foes and gain up to four power move abilities to aid them in their battle with evil.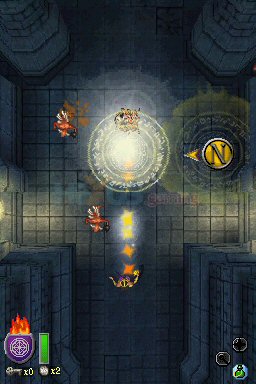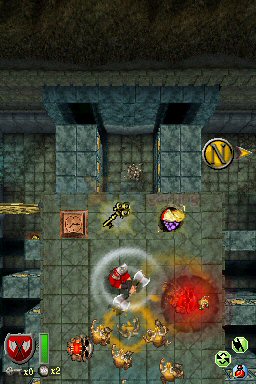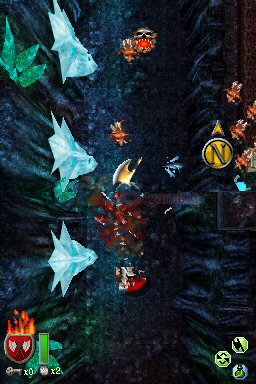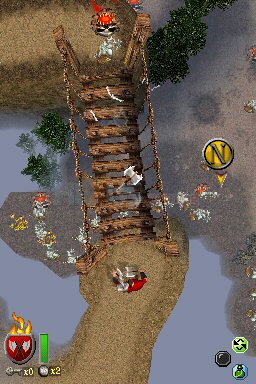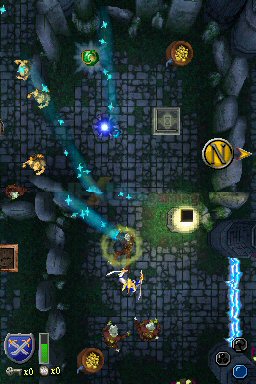 "With Gauntlet we've revitalised all of the action and fun of the original 1980s arcade classic, whilst updating the visuals and gameplay for today's DS gamer," said Ray Livingston, Brand Manager at Eidos. "With four-player Wi-Fi cooperative mode, one of the most memorable multiplayer gaming experiences of all time is back with a bang."

Developed by Backbone Entertainment, a division of Foundation 9 Entertainment, Gauntlet is set for release on Nintendo DS later this year.

More screenshots overleaf