Why so serious?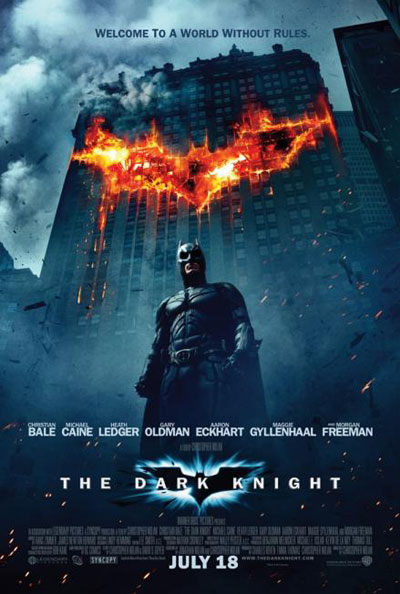 Our single most anticipated movie of 2008 is finally here. The Dark Knight, sequel to 2005's Batman Begins, is undoubtedly one of the most eagerly-awaited titles of the year, if not the decade.
2008 has been a year full to the brim with an unusually large quantity of superhero flicks. Marvel has so far stood tall with the highly-entertaining Iron Man and the return to form of The Incredible Hulk. Now it's time for DC Comics' caped-crusader to return to the spotlight - and Christopher Nolan, who reinvented the Batman franchise in 2005, is once again back at the helm.
Christian Bale, Michael Caine, Gary Oldman and Morgan Freeman return to their roles of Bruce Wayne, Alfred, Jim Gordon and Lucius Fox. They're joined by Maggie Gyllenhaal as Rachel Dawes, Aaron Eckhart as Harvey Dent and the late Heath Ledger as The Joker.
Following a marketing campaign that has had Bat-fans frothing at the mouth for months, we've all worried that The Dark Knight may not manage to live up to expectations. First things first, let's put those concerns to rest. The Dark Knight is an epic movie - and it doesn't just live up to expectations, it surpasses them in every way. This is the movie we've all been hoping for.