We've waited 19 years for this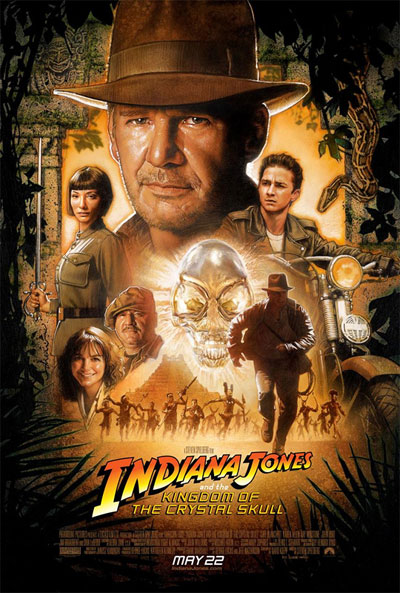 Dr. Henry Walton Jones Jr., or Indiana Jones as you may have come to know him, first appeared on our cinema screens in 1981's timeless action adventure, Raiders of the Lost Ark. Following its huge success, Jones made his second and third outings in the form of Temple of Doom and Last Crusade, in '84 and '89, completing a trilogy which is still regarded as the greatest action adventure series of them all.
Fast-forward 19 years, and the dynamic trio of Spielberg, Lucas and Ford are at it again with the fourth and presumably final installment; Indiana Jones and the Kingdom of the Crystal Skull.
This time around, Dr Jones is joined by sidekick Mutt Williams (Shia LaBeouf), reunited with love-interest, Marion Ravenwood (Karen Allen), and faces up to Soviet enemy, Irina Spalko (Cate Blanchett).
It has all the ingredients of another fun-filled, action-packed Indiana Jones outing. Yet, somehow, Spielberg and co. manage to deliver a mildly enjoyable movie that's littered with stupendous moments, an unnecessary addition to the franchise that most fans will wish hadn't happened. So, where did it go wrong?