Nokia's future
When it was first announced last summer, the Nokia N900 was Nokia's answer to a smartphone market that seemed to be progressing rapidly without it. Not only was it highly specced - with a TI OMAP 3430 SoC - but it was the first smartphone to run the Maemo Linux-based operating system developed by Nokia.
So without further ado, let's have a look at it.
The first impression we got of the N900 was its apparent simplicity. The front of the phone lacks even the single button of the iPhone. That's more than compensated for around the side, however with volume, camera and on/off buttons sharing space with two speakers, an audio port, a mini-USB port, a stylus housing and a standby toggle switch.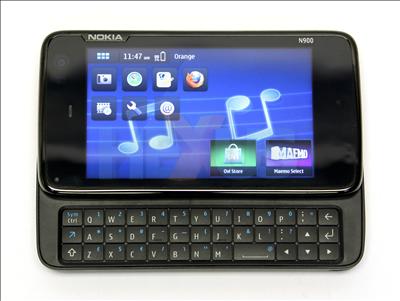 On the back you have a 5MP Carl Zeiss camera and a rather flimsy and pointless flip-out stand. Pointless because it's off-centre, so the unit tends to topple over if you prod it while using the stand. The other thing of note on the back, when you open open the QWERTY keyboard, is the 'ARM Cortex-A8' branding. This is the ARM CPU design inside the OMAP 3430, and Nokia has decided that's where the chip story is.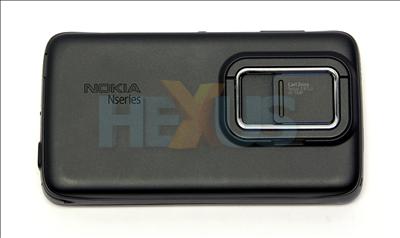 The QWERTY keyboard is welcome if, like us, you haven't got your head around software keyboards yet. However, it does result in a somewhat chunky handset that might prompt comments along the lines of "Is that a Nokia N900 in your pocket or are you just pleased to see me?"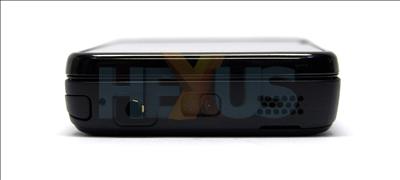 Our N900 didn't come with the kind of protective sheath you expect with many high-end phones these days, but it did have a Nokia N Series branded cloth. Apart from that there were headphones, an AV output lead and three types of micro USB lead - a plug, a USB connector and, thoughtfully, an adaptor for older Nokia chargers.

Incidentally, we're very pleased by the collective decision of the mobile phone industry to standardize around the micro USB interface. How silly all those proprietary interfaces were.