Gimme freedom!
Trust's £40 ST-1200 Internet Phone Station lets you make free or low-cost Skype internet calls with a cordless or wired conventional phone


Voice-over-IP software, such as Skype, allows free calls to be made over broadband internet to other users but ties each party to a PC – typically wearing a microphone headset. That's a pain, especially for anyone used to the freedom of a cordless phone and why peripheral-maker Trust has come up with the ST-1200 Internet Phone Station.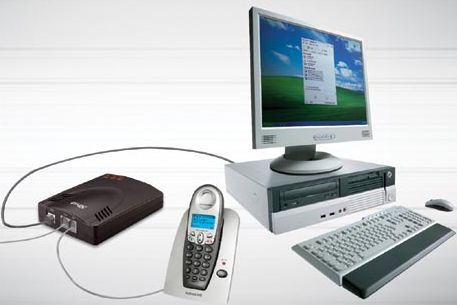 This £40 (SRP, inc VAT) USB-powered, black box sits between a Windows PC and a cordless or wired home phone and is said to allow Skype calls to be made or received just like ordinary phone calls - with the phone's star button used to switch to and from VoIP. It's due in store by September as part of an internet-telephony range that also includes two dedicated wired VoIP phones. Big-name stockists are said to include the online retailer dabs.com.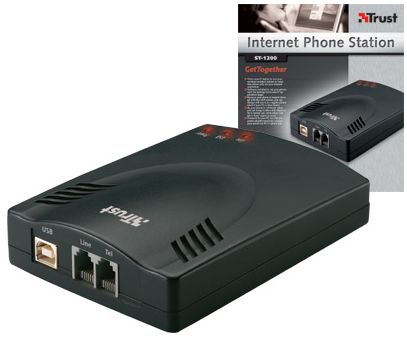 There are sockets on the box for line-in and phone, plus a USB port for connection to a Windows 2000 or XP PC – Mac OS and Linux are not supported. Also on the downside, the unit doesn't support call-waiting.

Although the ST-1200 is aimed at Skype users – including those running paid-for accounts that can call to conventional phones – it's said to be compatible with other applications, as long as they properly support SIP (Session Initiation Protocol), H.323 or MGCP (Media Gateway Control Protocol).

In-pack goodies consist of a multi-language user's manual; a software CD-Rom; some Velcro tape to stick the box securely in place; and two cables - USB and a country-specific phone lead (RJ-11 for the UK).

It might not be much of a looker but we reckon Trust's Internet Phone Station is a cute idea. Share your thoughts in the HEXUS.lifestyle.community.