Features and ease of use
Features and menus
Evesham included a decent multi-language manual, a 2m HD15 cable, and a necessary remote control in the overall package.





The remote is what you'll be interfacing with on a day-to-day basis, and Evesham's can be considered average. The central section controls the major features of the screen but the lower buttons, relating to the TV's PiP control, are a little too small for comfort. The remote carries all the important buttons you'll need, including aspect-ratio control, picture control, and input switching. The major changes are made via an intuitive on-screen menu.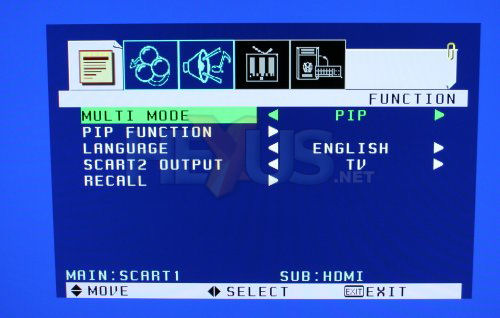 The V32EMRO offers a couple of multi-mode options, including picture in picture and picture on (alongside) picture. The multi-display technology is flexible enough to accommodate virtually every other source available. For example, if your main picture is provided by SCART1, you can have a PiP or PoP subscreen from D-Sub, HDMI, SCART2, S-Video, Composite, Component, and RF sources. You can even alter the position of the subscreen and swap the audio feed around.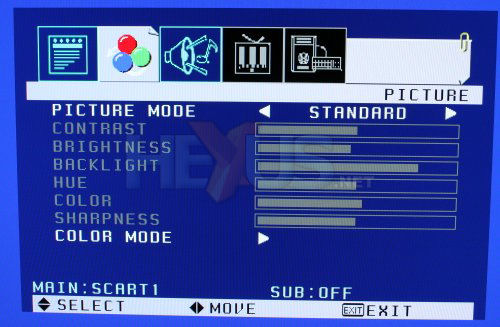 The LCD is pre-configured to a neutral-looking Standard set of parameters. You're able to toggle between preset Movie and Bright settings. Additionally, you can input your own desired range of parameters and save them under the Manual setting.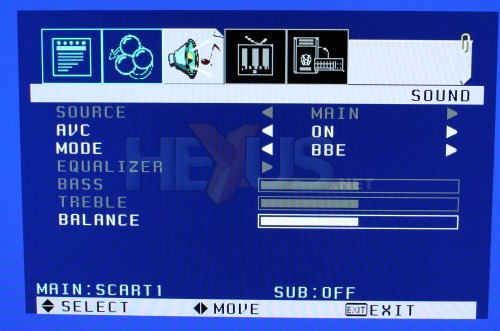 Sound quality is surprisingly good for an LCD TV, helped by the large speakers on either side producing a crisp, punchy sound that goes loud enough to annoy your neighbours. The usual range of fine-tuning options are available under the sound subscreen.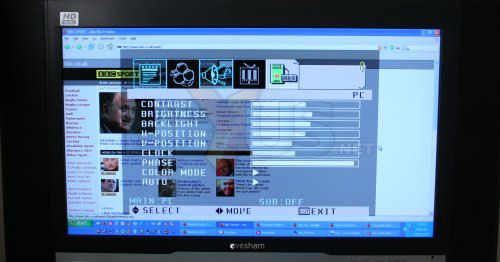 The D-Sub (PC input)'s visual characteristics can also be changed to suit your taste, although many of the parameters are locked out if you hook up by HDMI. The panel's 1366x768 (WXGA) resolution is a little on the low side if you're used to PC TFTs.