Introduction
If you're in the market for a PC speaker solution, names such as Altec Lansing, Logitech and Creative are probably first to spring into the minds of mainstream buyers, whilst the likes of Bose and Harman Kardon might appeal to those aiming further upmarket.
A name that you probably haven't considered, however, is Teufel. The German manufacturer, based out of Berlin, has been in the audio business since 1979 and has since grown to become Germany's most successful loudspeaker vendor.
Having achieved success on its home soil, the company is now hoping to capture an international market and, with its sights set on a UK audience, it has recently unveiled an interesting proposition for the PC user in the form of its Concept B 200 USB speaker system.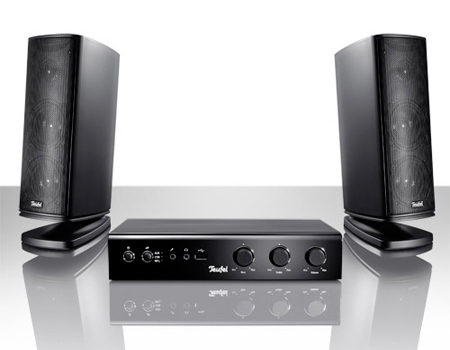 The Concept B 200 USB, pictured above, is Teufel's first 2.0 PC solution and aims to bring Hi-Fi quality audio to the desktop computing environment.
Priced at £178, it's a high-end solution that should be worthy of consideration. Let's take a look.