Introduction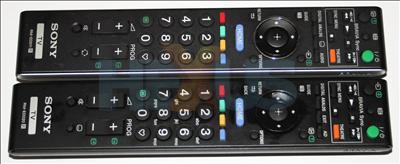 The PC was supposed to take over the living room, right? With the well-funded vision of a PC-centric lounge driven on by Intel and AMD, backed up by millions of dollars, programmes such as Viiv and Live just simply didn't catch on.

That's not to say the Internet hasn't irrevocably changed our viewing habits, with media streaming sites such as YouTube providing instant access to the weird and wonderful, but sitting down and watching movies or sport is still left, for most, to the humble television.

Walk past houses now and the front room is often lit by the glow of flat-panel televisions. Replacing CRTs by the million, large-screen LCD- and plasma-based televisions are now the only real way forward for folk considering a new set.

The intrinsic benefits of flat-panel TVs are alluring. The underlying technology allows much larger displays to be manufactured - 50in models aren't uncommon - and economies of scale and increased competition have combined to thrash pricing, especially in 2009.

Available from models for the kitchen through to 80in-plus behemoths, the current sweetspot for flat-panel TVs, in the UK at least, is for 32in to 46in displays.

Purchasers need to balance the competing aspects of screen size vs. features vs. price. Spend, say, £700 and you can purchase either a high-quality 40in set or mid-range 46in model.

As an example of the trade-off, Sony currently lists

62

BRAVIA televisions, split over screen sizes ranging from 11in to 55in, and no less than 17 models for a 40in set. It's no wonder that the plethora of options confuses Joe Average.

We take a look at the Sony BRAVIA 40W5810 - a freesat HD-equipped box that sits roughly halfway up the company's range. Retailing for around £800, competition is tough, not least from Sony's own stable. Read on to find out if it's worth putting on your Christmas wish list.