Introduction
Taiwan's PC-TV specialist, Compro Technology, is well known for its range of TV tuner products, but in an increasingly media-centric marketplace, the company has opted to branch out into consumer electronic territory with the Network Media Centre T1000W.
In keeping with Compro's mission - to create digital multimedia products that enrich our lives - the Network Media Centre T1000W promises to do just about everything required in the modern-day digital living room.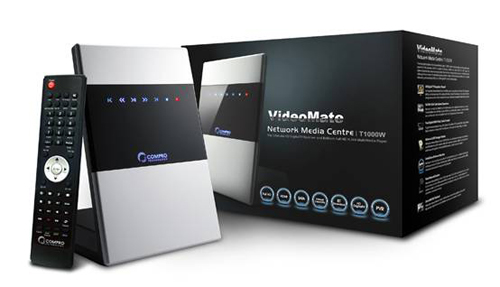 Inside this box of tricks is a DVB-T tuner allowing for DVR functionality, a "powerful processor" capable of playing back 1080p full-HD media in a variety of formats, and network connectivity allowing for it to be used as a media server. On top of all that, it's also a picture viewer, a media player, a BitTorrent client and a YouTube portal.
Priced at just under £200, it's a jack of all trades that needs to perform in order to justify its asking price. Let's take a look and see if it does.